Shownotes:
0.00-4.23: Intro - lots of apologies for technical hitches and delays, thank you to everyone who's subscribed. I explain the new set up and ask for everyone to bear with me. The book that I mention is my boyfriend's favourite (even if I'm using it as buffer...) is
The Gormenghast Trilogy by Mervin Peake
.
4.24-15.00: Works in Progress -
Vanilla toe up sock on 2mm (US 0) needles, out of
Stranded Dyeworks
Oasis Fingering in the '
Flamboyant
' colourway. I use
Judy's Magic Cast On
and
Jeny's Surprisingly Stretchy Bind Off
for my toe up socks. I also mention the socks I had on the needles in the last episode - both pairs are finished...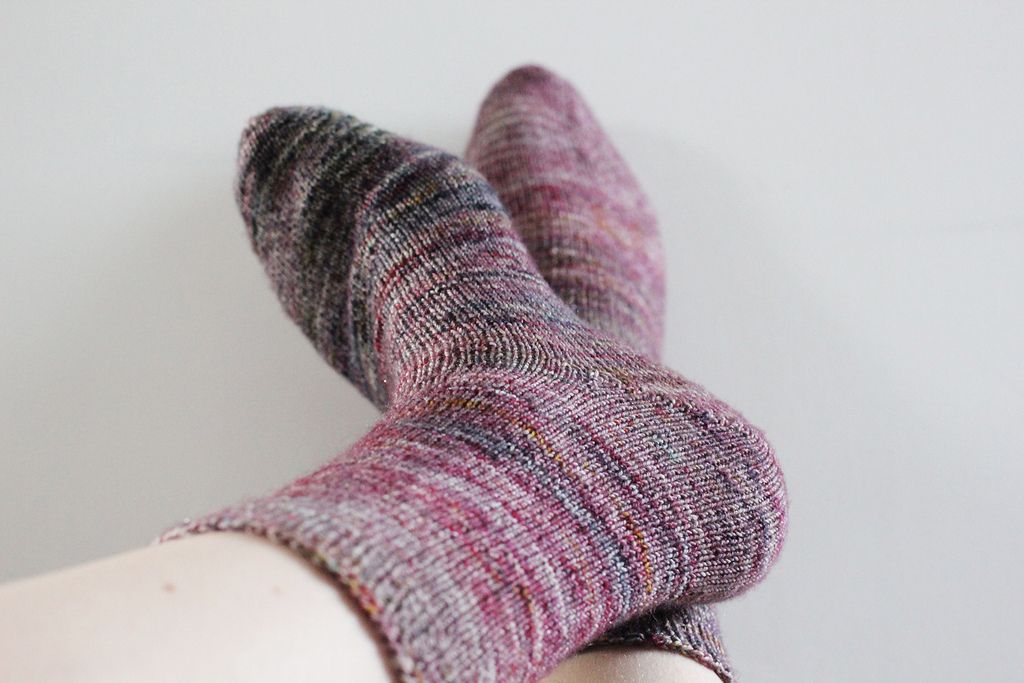 Sock Blank Socks from a blank by
Sew Knit Obsessed
.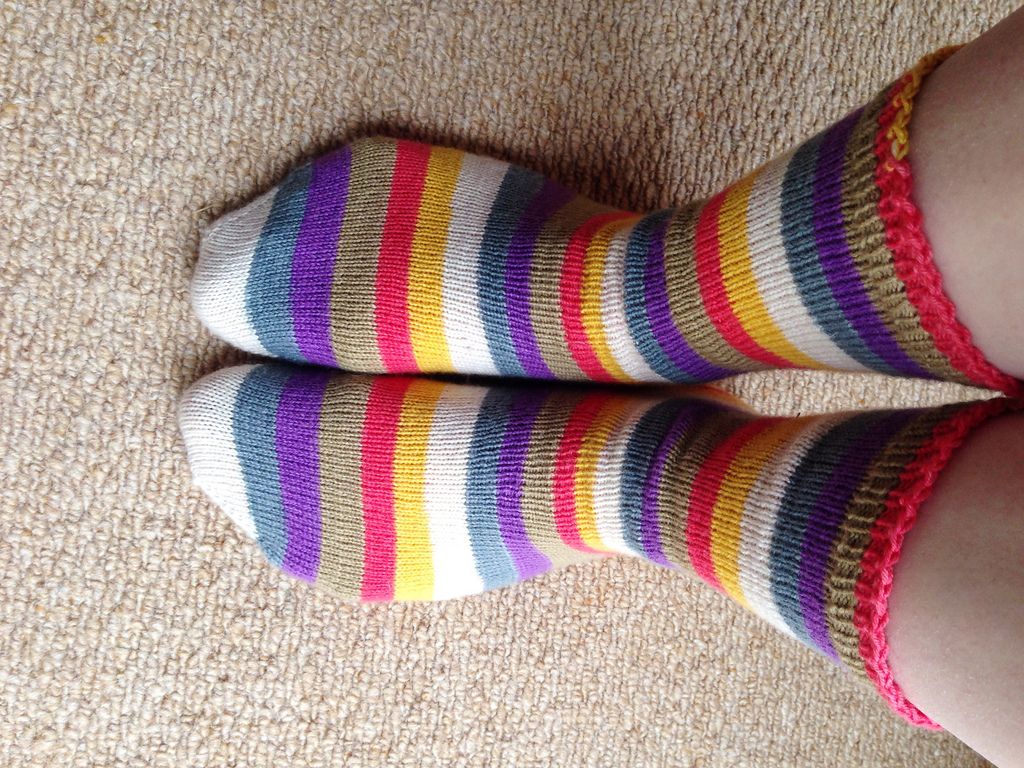 Time Traveller Socks out of Knit Picks Felici in 'Time Traveller'.
Light Trails
sweater by
Suvi Simola
, also out of
Stranded Dyeworks
Oasis Fingering weight, in the '
Highway Code
' colourway. This is living in a Doose's Market tote bag - a
Gilmore Girls
reference - it was a gift so I don't have a link for it! I also mention my 2016 Knitting Resolutions blog post which you can find
here
. I chat about gauge, ease and why you should swatch.
15.01-19.43: Spinning -
I have spun some sample fibre sent to me by Aleks of the
Spindles and Stitches blog
- and soon to be of the Spindles and Stitches shop.
I have also spun a batt by
SpincityUK
- '
Azurite
' which I have 2 plied - 168yds of a DK/Worsted weight. I love Louise - you should definitely check out her shop.
19.44-22.00: Dyeing -
I have dyed up a batch of '
Funfair
' on Oasis Fingering. I also have a couple of skeins of 'Pumpkin Spice' also on Oasis. I have a large batch of '
Ocean Rainbow
' on Castaway DK that I don't show, but mention. I also share some mini skeins I made for promotional purposes. You can find my yarn company Stranded Dyeworks
right here
.
22.01-End: - Why I Started Knitting...
I talk about how I started knitting and sideline in to why I still knit now, with a 'knitting is really good for your mental health' overtone!
Thankyou so much for watching!
♥