I knit three shawls last year - this year I really want to make more! Here are some that have been on my list for a while now...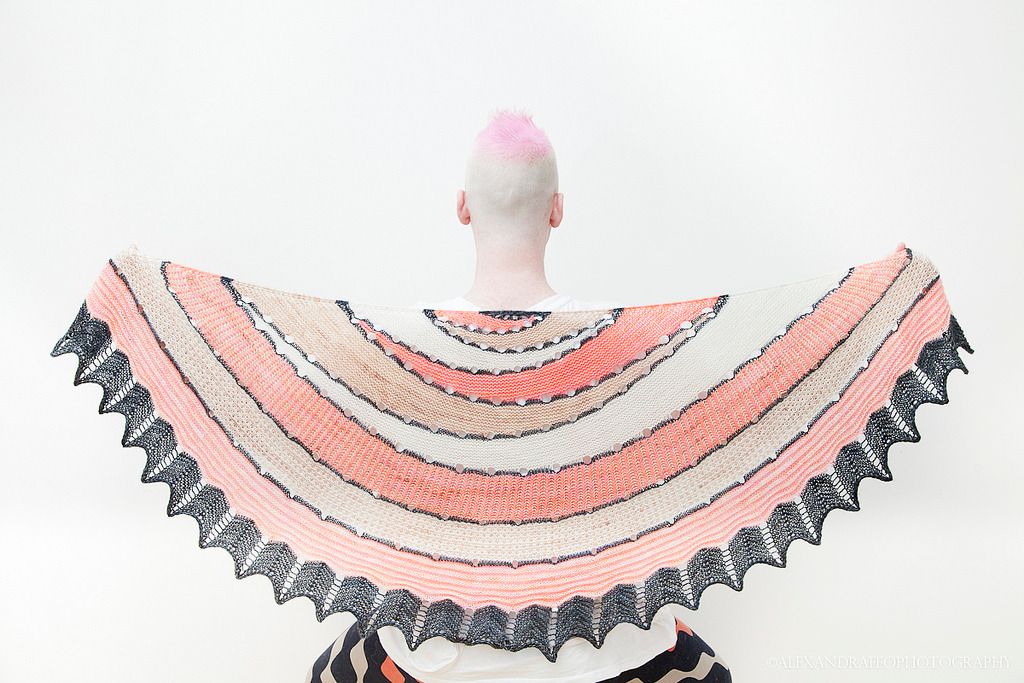 Exploration Station
by
Stephen West
. I knit a
Daybreak
shawl a couple of summers back - I think it might have been my first ever shawl project... Anyway, a lot of Stephen's designs are a little too out-there for my tastes, but I really like this shawl. I think the colour palette pictured here really helps too - I love corals.
Color Affection
by
Veera Välimäki
. I've actually already cast on my Color Affection (oh my it feels wrong spelling colour the US way!) - using some Hedgehog Fibres Skinny Singles that I scored in an update just before Christmas. I've just started the short row section and I'm loving it! Such a fun, addictive knit.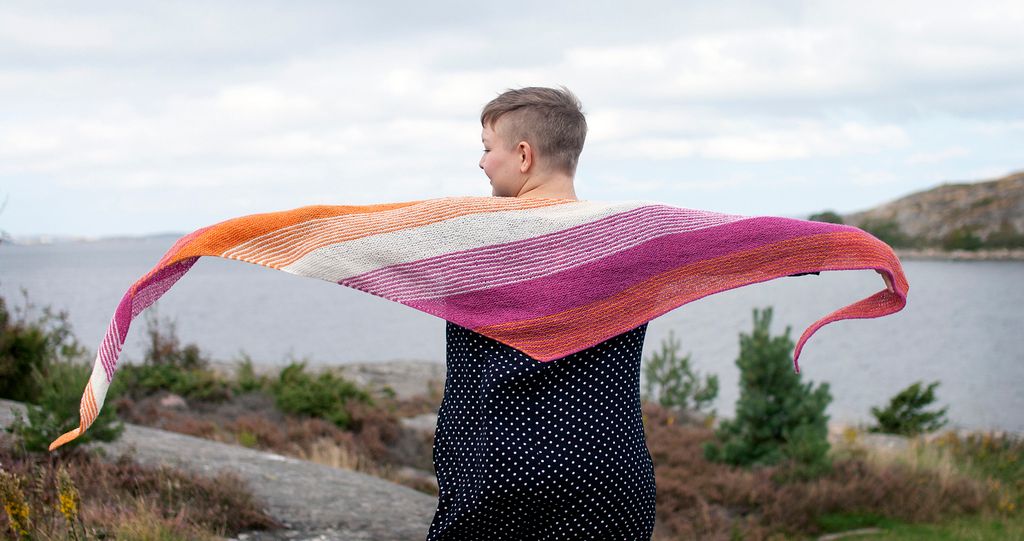 Tailwind
by
Clara Falk
. I first saw this shawl on the
Knitting Expat podcast
with Mina and I love the simplicity of it! I want to knit this as a shop sample with some of my Stranded Dyeworks yarn - maybe greys with a pop of neon...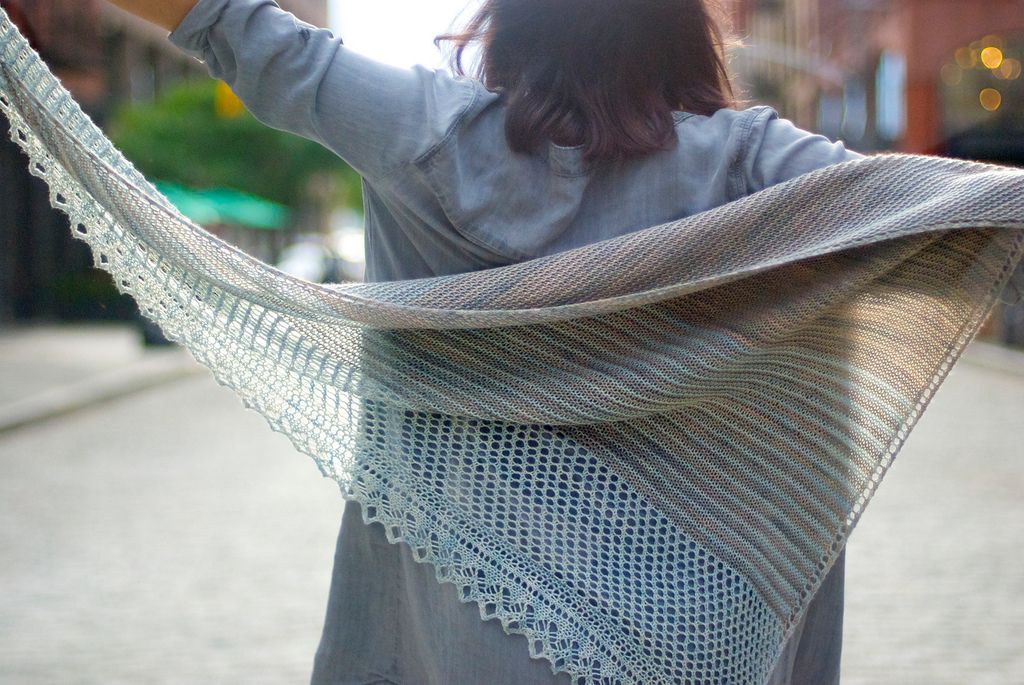 Duane Park Triangle
by
Kirsten Kapur
. The combination of garter, stripes and lace in this pattern is utterly perfect! It's just enough lace to add a dainty, feminine edge.
Volga
by
Jenny F
. This last one is more of a cowl than a shawl - but it was too nice to leave off. I love the drape-y fabric, this is so 'me' - there's nothing I like more than jazzing up a plain top with a big cowl or shawl. I love the slipped stitch 'seam' detail down the centre and the lattice lace sections add a fabulous texture to it.
Okay - let's see how many of these I can manage this year! One can never have too many shawls, right?! ;)
♥