One of last year's knitting resolutions was to start my own knitting podcast. I'm a year too late - but who's counting?! Please excuse the video quality of the very first episode - I'm going to attempt to record the next one using my DSLR...
Shownotes:
0:00-2:14
- Introduction and a little bit about me.
2:15-9:57
- Works In Progress:
Improvised Slip-Stitch socks, on size 2.25mm (US 1)
HiyaHiya Sharps
, out of
Wren & Ollie
'Ollie's Sock' in the 'Serendipity' colourway.
Toe-up vanilla sock, improvised pattern, on size 2mm (US 0) needles -
ChiaoGoo Red Lace
(even though I don't mention that!) - this is being knit out of my hand dyed yarn
Stranded Dyeworks
'Oasis Fingering' in the '
Ocean Rainbow
' colourway.
Insouciant
by
Julie Hoover
, out of Habu Textiles in
Tsumugi Silk
.
Color Affection
shawl by
Veera Välimäki
. This is knit out of
Hedgehog Fibres
'Skinny Singles' in the colourways Truffle, Villain and Granny.
Hexipuff Seat Cushion from
The Bee Keeper's Quilt
pattern by
Tiny Owl Knits
out of assorted sock yarn leftovers.
9:58-14.40
Projects I'm Proud Of: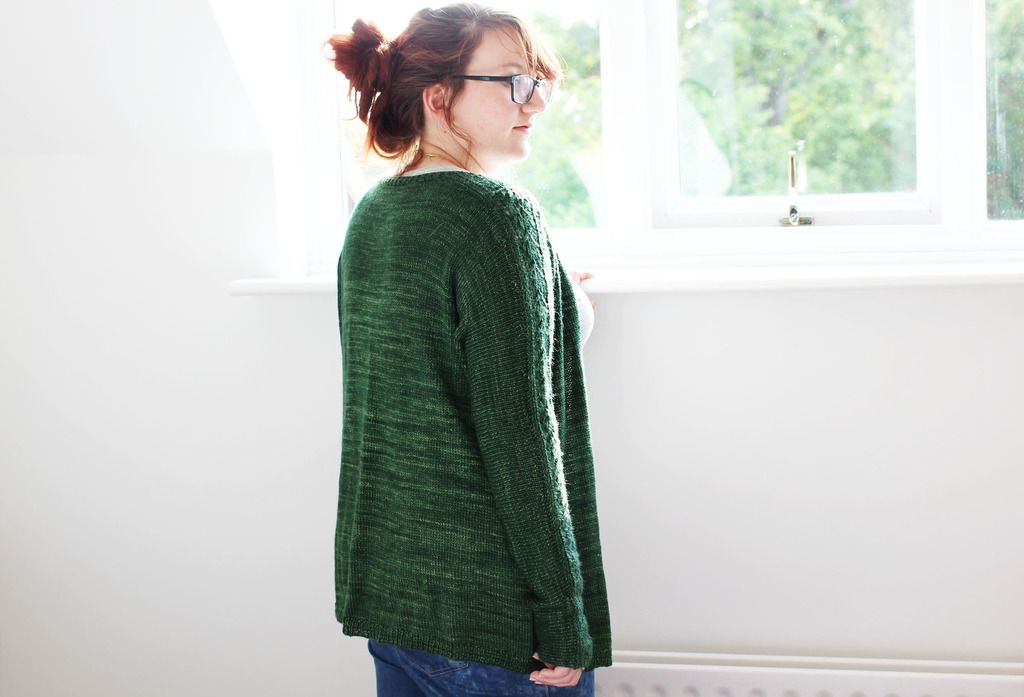 Old Romance
cardigan by
Joji Locatelli
. Knit out of Madeline Tosh Sock in the 'Moorland' colourway, with
modifications by ittybitty
.
Pomme de Pin
cardigan by
Amy Christoffers
. Knit out of
Madeline Tosh Pashmina
in the 'Leopard' colourway (again, something I neglect to mention). I talked more about this project in this blog post.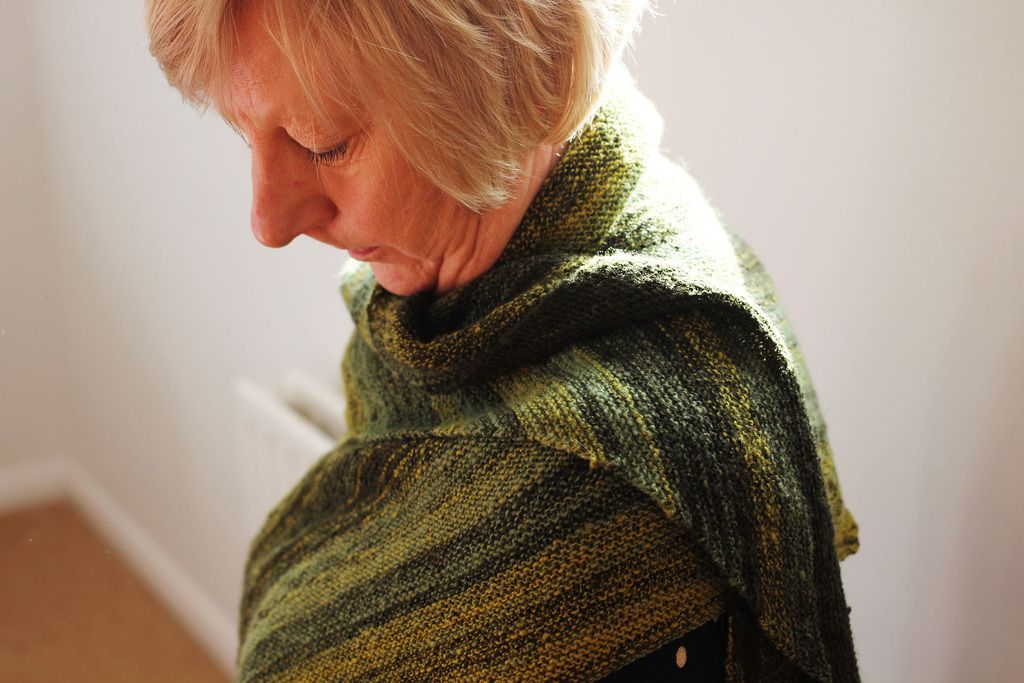 Linus Shawl
by
Annett Cordes
, knit out of 2ply, fractally spun handspun from batts by
Justadaydream
in the 'Olive Bowl' colourway.
14:41-16:50
- Spinning:
No actual spinning to share, but I show off the
Akerworks Bobbins
I received for Christmas, for my
Schacht Matchless
spinning wheel.
16:51-End
- Dyeing:
No actual dyeing to show (it was Christmas guys, I was lazy!) but I talk a little about my hand dyed yarn business
Stranded Dyeworks
.
You can find me on ravelry and instagram as amyflorence.
--
So it's the very first episode, a learning curve - I need to write more detailed show notes for when I record next - so I don't forget vital information like colourway names! But seeing as I started recording this about thirteen times, just finishing it and uploading it feels like an achievement!
♥