So, please excuse the unexplained quiet over here - I've been busy juggling retail work, with dyeing work and knitting and general life! I haven't done as much knitting as I'd have liked this month - my inspiration has been all over the place and I've had trouble settling on projects. But I have finished a few things and I wanted to share them with you. I thought I'd do monthly round ups of my FO's - primarily to ensure I actually take photographs of them! So without further ado, here are January's...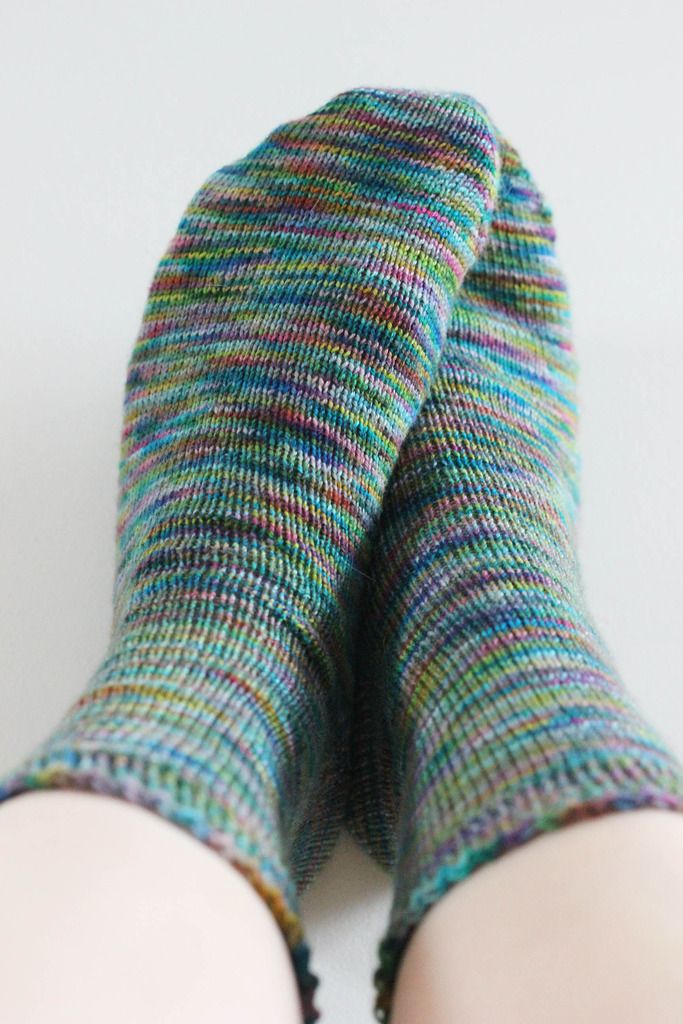 Toe Up Vanilla Socks (improvised pattern). This is my first pair of socks using 72 stitches instead of 64, and 2mm (US 0) instead of 2.25mm (US 1) needles. The fit is much better - and I prefer the density of the fabric to the socks I had been making. I made these as a sample for my shop - out of
Stranded Dyeworks
Oasis Fingering in the '
Ocean Rainbow
' colourway.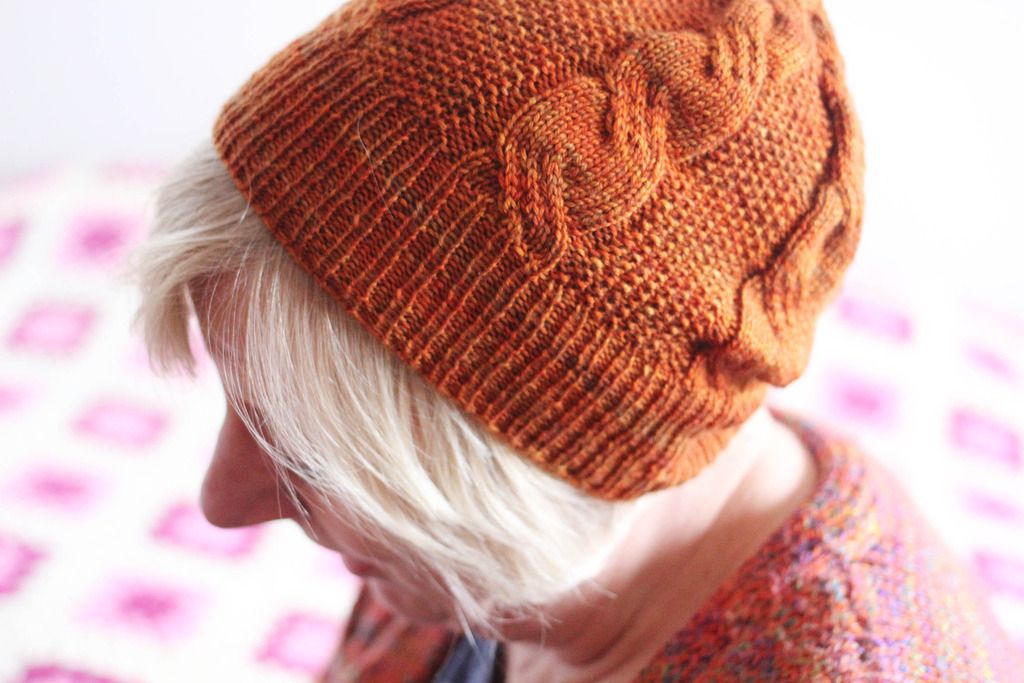 I also knit a second
Slable Hat
by
Woolly Wormhead
- also out of
Stranded Dyeworks yarn
- the Paradise MCN fingering in 'Pumpkin Spice'. This is a birthday present for a friend - and is being modelled by mother, as since I've had all my hair chopped off - hats look very silly on me! This is something I'm pretty sad about, as I love love love hats.
Finally, I finished my
Color Affection shawl
- which was on my list of
5 Shawls I wanted to knit this year
. This is a pattern by
Veera Välimäki
that I knit out of
Hedgehog Fibres
Skinny Singles in 'Granny', 'Villain' and 'Truffle'. I love it - but I wish I'd done the yarn over modifications people have suggested on raverly, because the edges are so tight that the ends curl up... But it's still super squishy (technical term) and really wearable.
Not a bad start to the year in my opinion... I just need to work on my sweater goals... But hey, you can't do everything, right?!
♥