Welcome to a new weekly feature - Fibre Friday. It's no secret that I'm a fibre addict - knitting, spinning, dyeing - a bit of crochet and weaving here and there - I love it. This series allows me to keep track of what I've been working on and share it with anyone who might be interested! Now I've moved to the seaside, most of my knitting friends are back in London, so it's hard to find people to talk about my knitting with, without their eyes glazing over!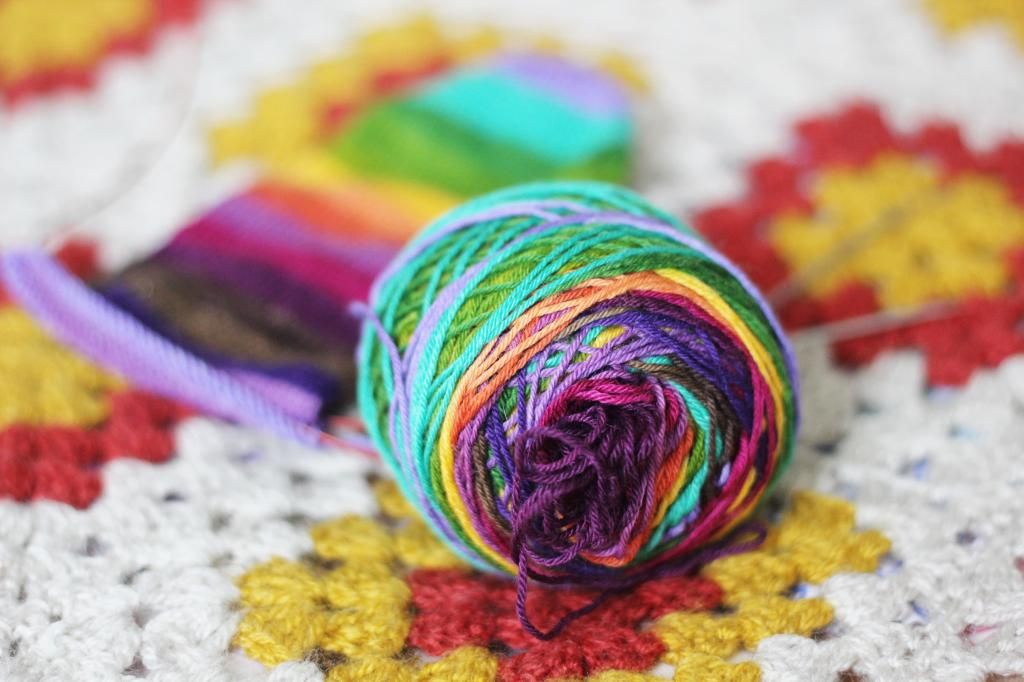 So this week I've been knitting on three things - a toe up vanilla sock out of
Fab Funky Fibres
'Autumn Rainbow' - I accidentally started knitting these with 2mm (US 0) needles instead of my usual 2.25mm and had a bit of a will-they-fit?! panic, as this yarn is way too nice to give away to someone else. But I did my first 60% afterthought heel and it's shaping up to be one of the best fitting socks I've knit in a long time.
I have also finally swatched and cast on for the Old Romance cardigan by Joji Locatelli, this is my first time knitting one of her patterns and it's been at the top of my ravelry queue for ages. I'm knitting it out of
Madeline Tosh 'Tosh Sock'
in the Moorland colourway. I've only knit several repeats of the first lace insert so far, but it makes a change from stockinette in the round! I'm doing a little knitalong with @
TheNuttyKnitter
on instagram too - which mainly involves me guilt knitting to try and keep up with her!
Spinning wise, I've been spinning merino batts from
Just A Daydream
in the 'Olive Bowl' colourway - pictured is my second bobbin, it's going to be a 2ply which will hopefully end up a heavy fingering weight and probably be knit into a shawl.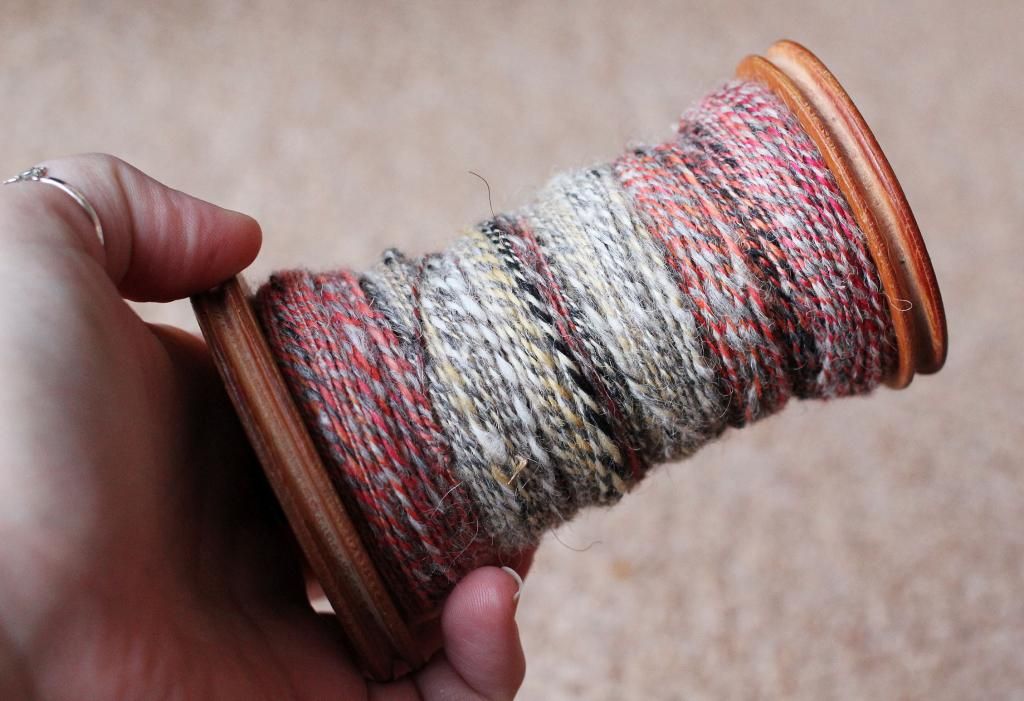 While I've predominantly been working on the 'Olive Bowl' batts (I've spun about 125g this week), I wanted to clear leftover singles from some of my bobbins so I plied them together to create a frankenskein of leftovers - which is good plying practice if nothing else!
My last knitting project of the week - and an FO - this is the
Spring Beret
by Natalie Larson, which I knit out of
Semilla Grosso
by Danish yarn company BC Garn in the 'Robin Egg' colourway. This is my very first beret - I normally knit slouchy beanie hats - but this is for my partner in the Mystery Hat Swap run by Liesl of
Buckaloo View
.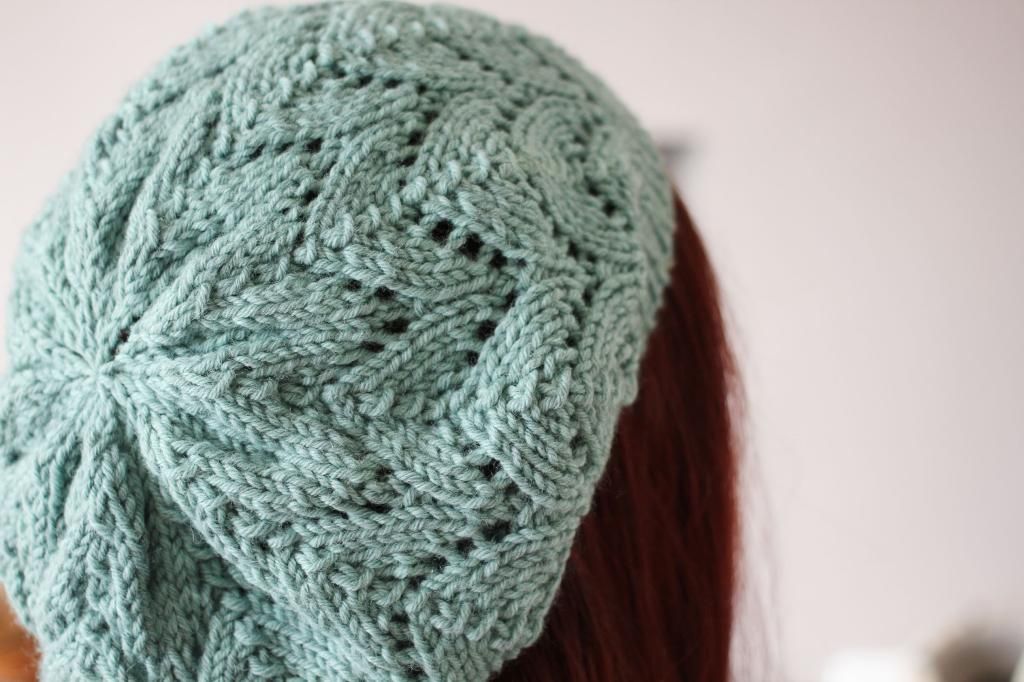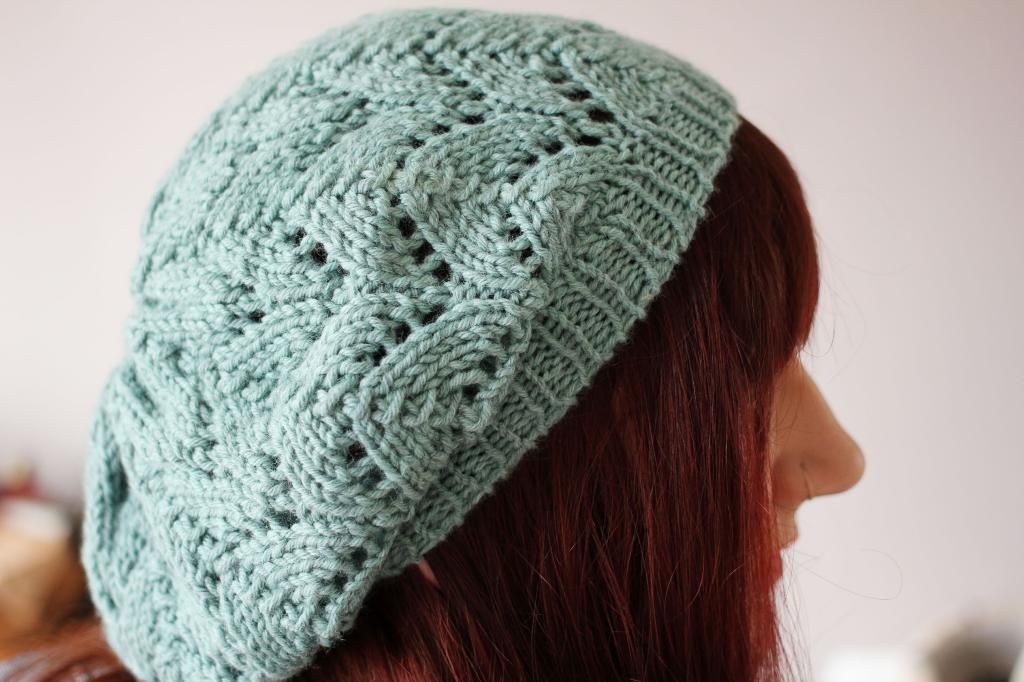 A super quick knit and I'm really pleased with how it turned out - I think I'll be knitting more berets in the future - my mum has already put an order in for one, which is unusual as she is a self confessed Hater Of Hats.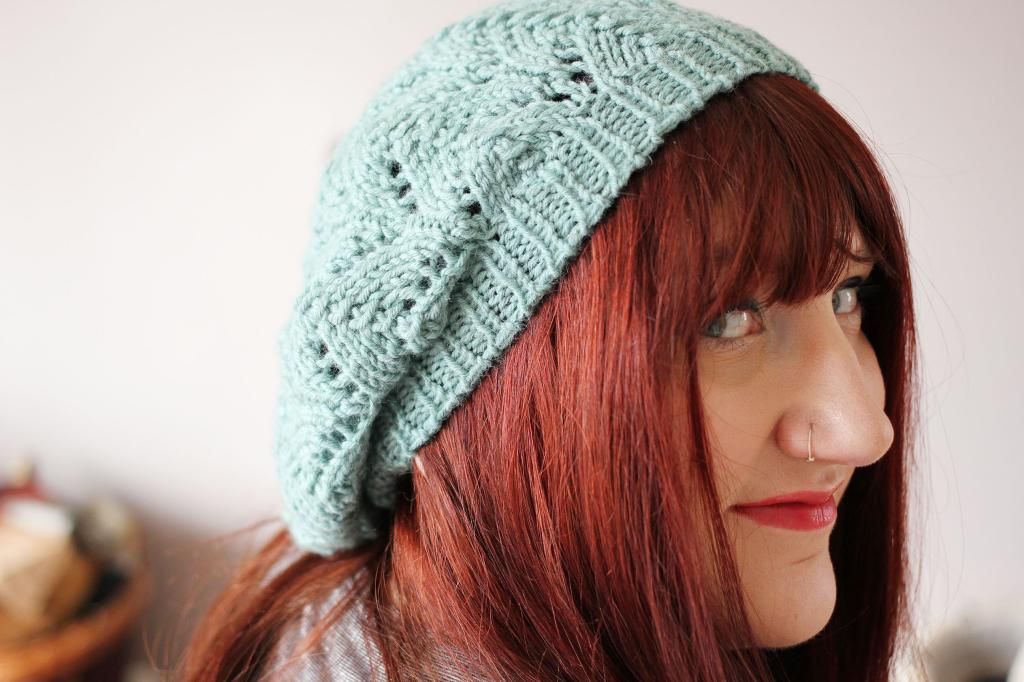 All in all, a pretty productive week I think - my knitting mojo has definitely returned! I want to cast on ALLTHETHINGS. If you're interested in seeing what's on my needles or on my wheel, you can find me on instagram as
@amyflorence
. I hope you've had a lovely week and that Friday 13th has been kind to you.
♥