It's going to be a short one this week I'm afraid - I've had a house guest most of the week and I've been busy enjoying the good weather and playing at being a tour guide! I don't have any spinning or dyeing, but I do have a little bit of knitting, so let's get started...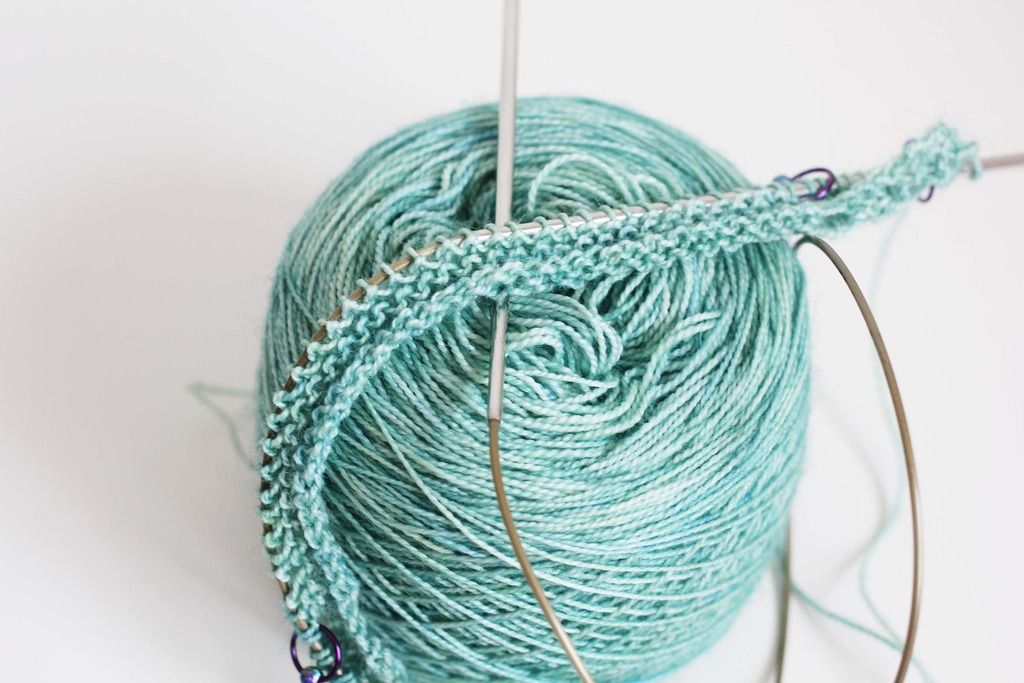 I cast on for a shawl I'm test knitting for Nina of the
Fuzzy Love Knots
podcast. I'm using hand dyed yarn in a heavy lace weight / light fingering weight on size 3mm needles - I need to get it finished by May 4th, so it's jumped to the top of my knitting priority list! Nina's given us permission to share our progress, so you'll hopefully see more of it next week.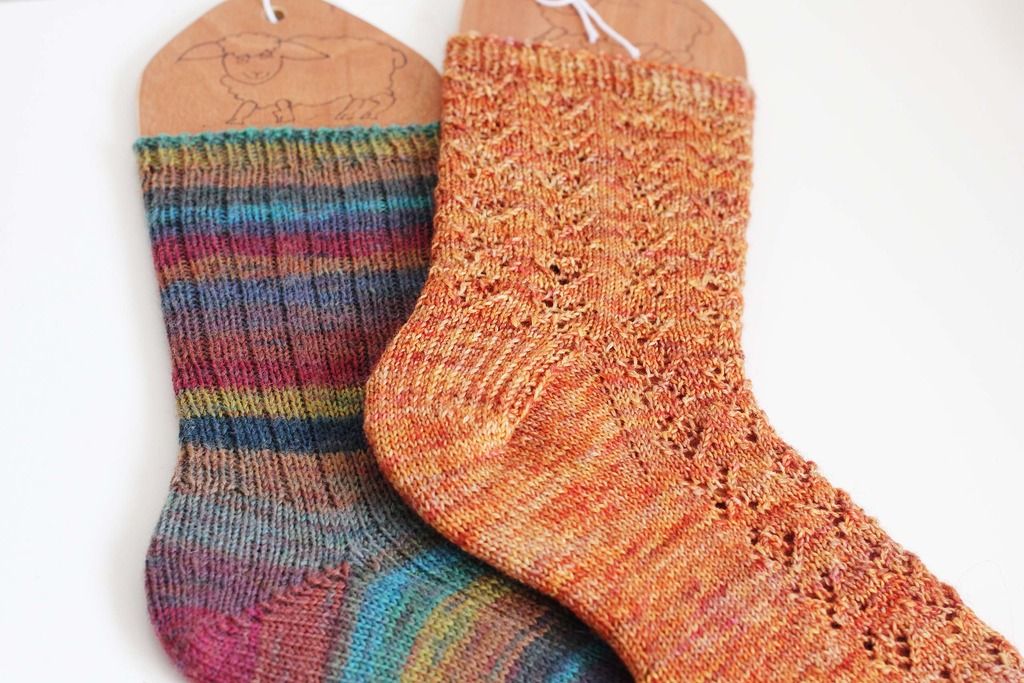 I finished two first socks this week. My
Tic-Tac-Toe-Up
sock only required the ribbing to be re-knit, and a bind off and that's done. I must cast on for the second one or I'll never get it started... The Tic-Tac-Toe-Up Socks are by Wendy Johnson and feature in her book
Socks From The Toe Up
. I used a skein of my hand dyed yarn.
The project that's had the most work this week is my vaguely vanilla sock - which is an improvised toe up sock, with a 3x1 rib and a short row heel. Last week I'd done the toe and a couple of inches of rib and this week the first sock is finished and the second toe is done. I got a lot knit on bus and train journeys this week - which used to be where I got the bulk of my knitting done, but now I don't live in London, commuting involves a lot more walking! For this sock I used Trekking XXL in colour '534'.
Finally I put just over an inch on my
Less Is More
shawl by
Maanel
. This is a free pattern on ravelry, and is an asymmetric triangle shawl, knit on the bias. I haven't worked on this for a few weeks - it's getting pretty laborious as the rows are getting longer and longer and progress is hard to see. This is also being knit out of my hand dyed yarn in a fabulous semi solid coral colour.
I also wanted to share some stitch markers that arrived this week. They're from
Crafty Cat Knitty Bits
and I have them earmarked for a particular lace project. I love Debs' stitch markers, I have
this set
too and I've been using them on all my recent projects. I'm a big fan of pretty stitch markers and I find the little ring ones don't catch on my projects.
Okay, so that's pretty much all I have this week. Next week I'll have more, I promise! (I do have heaps of photos from things I've been up to this week, so check back on Sunday if you're interested in my adventures).
Have a lovely weekend everyone, happy knitting!
♥