Happy Friday (I'm giddy because I have FOUR DAYS OFF in a row so excuse any excessive use of exclamation marks)! Knitting wise - I cast on for my second
Tic-Tac-Toe-Up Sock
from
Socks From The Toe Up
by Wendy Johnson. I knit the toe outside in the sun this week and it's coming along slowly. I'm getting a bit tired of the pattern now, but I'm sure they'll be worth it when they're done! I'm knitting these on 2mm (US 0) needles and using some of my hand dyed yarn.
The majority of this week's knitting time has been spent on the Olivia Shawl - that I'm test knitting for the lovely
Nina La Fountaine
(host of the
Fuzzy Love Knots podcast
). I'm not sure when the pattern's going to be released, but the deadline for test knitting is May 4th - so I need to crack on! I'm sorry the photos are a little on the abstract side - but we all know what lace looks like before it's blocked! I'm on the fourth lace repeat with about 24 rows to go, so hopefully I'll be on to the applied edging by next week! This is being knit out of some of my hand dyed laceweight that I had languishing in the stash - I never use laceweight - but I particularly love how the stockinette portion of the shawl is knitting up, the drape is fabulous. So maybe I'll cast on for a
Featherweight
cardigan soon…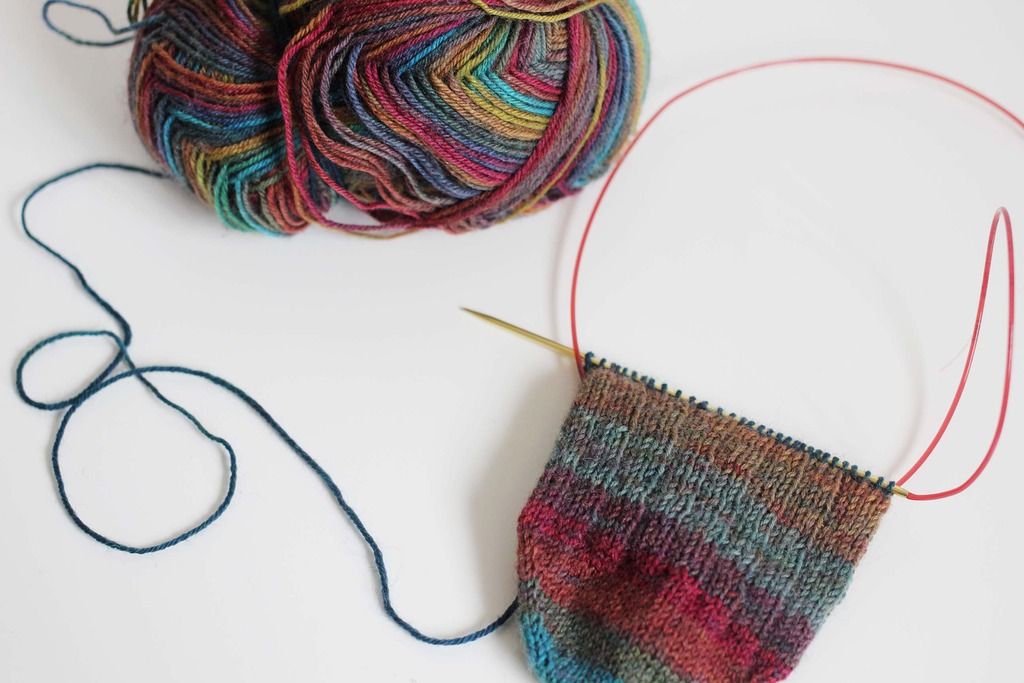 I've made a little bit of progress on my Trekking muted rainbow stripe socks - knit out of Trekking XXL in colour '534'. These have only been worked on while I'm on the bus, or on my tea break at work, so progress is pretty slow - but they'll get there eventually.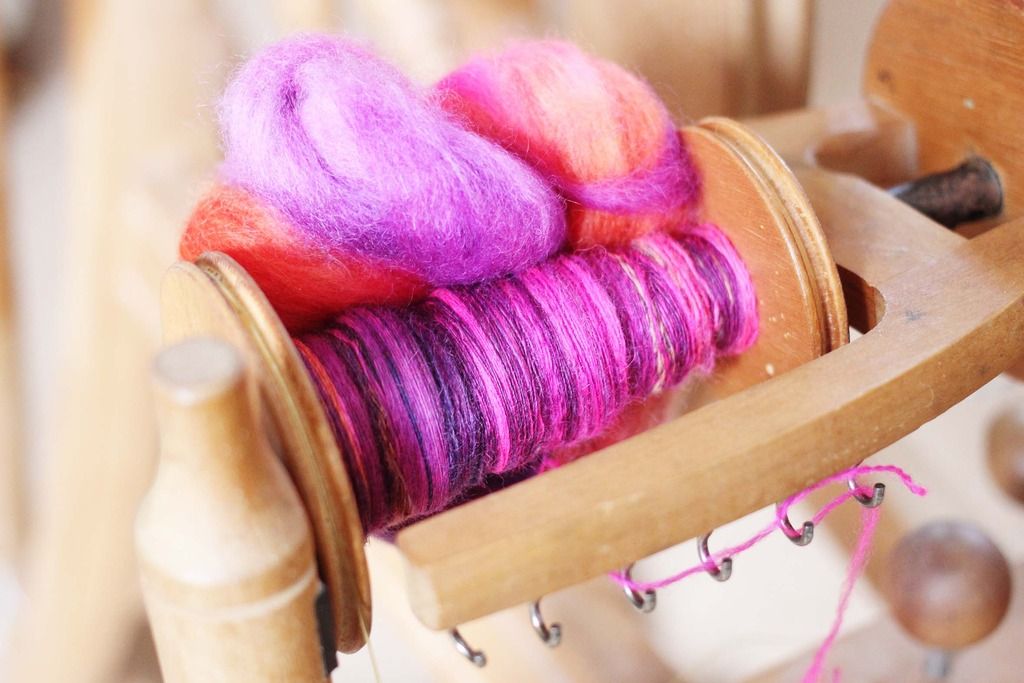 I've done a bit more spinning - you'd be forgiven for not noticing though - as it looks remarkably similar to last time I shared my spinning! I'm still working on the BFL/Cashmere/Nylon blend from
Lime Green Jelly
. It's still the second bobbin and it's taking a long time. I'm going to have a break from it for a while when this bobbin's done - because spinning fine is exhausting!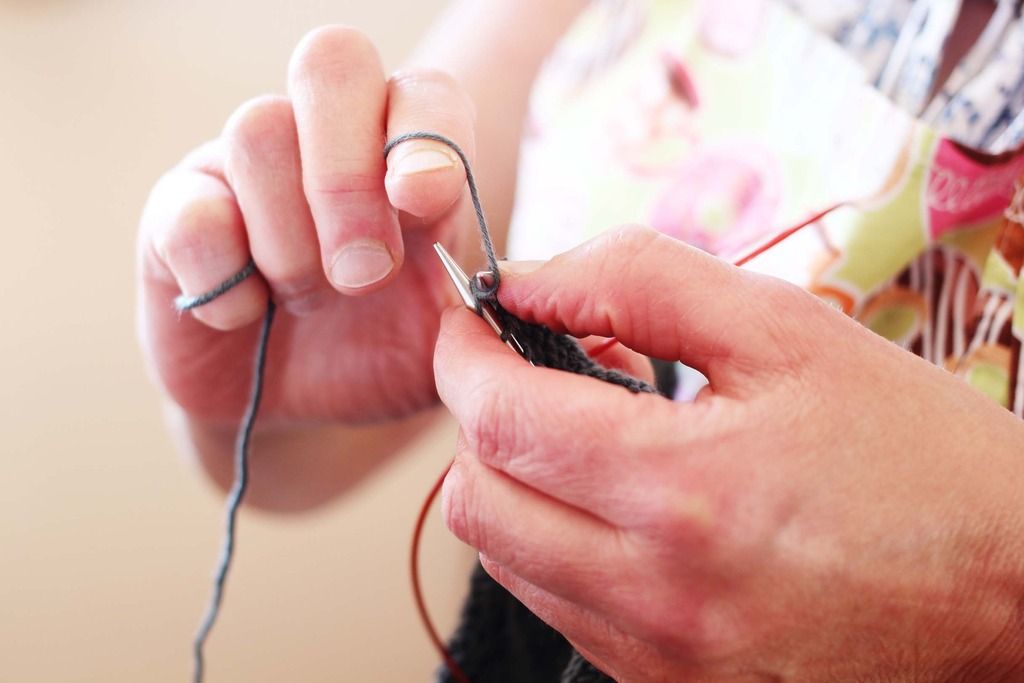 I've also spent a fair amount of energy and brain power helping my mum with her
Poivre and Sel
sweater - which is a top down sweater with cable detailing by
Elise Dupont
.
Note: I haven't been helping her because the pattern's difficult to follow or badly written or anything, because from the chunks of it I've read, it's a brilliantly written pattern, with lots of hand holding (as I like to call it, or 'breathe here, blink here' as the
Knitmore
's refer to it) - I think it would make a great first top down, in the round sweater pattern.
Anyway. My mum is a perfectly capable knitter, but she stays very much in her comfort zone - no charts, no working in the round, and she panics too much about the tiniest things, so I've been doing lots of tinking back and dropping down to rearrange things. It's making me crave sweater knitting. Maybe I should go back to the
Old Romance cardigan
, or I could cast on something new…
I'm so pleased it's the weekend - the novelty of having a weekend off is huge (as anyone who works in retail will understand! I've always worked Saturdays, and in my last job I worked Sundays too) - I'm going to spend it knitting, having long bubble baths, shopping and catching up on some podcasts as I've been getting behind recently.
I hope you have a wonderful weekend!
♥