Slightly
late this week - I was in London at the Knitting & Stitching show yesterday and by the time I got home, the daylight had run out! So it had to wait until I'd finished work today ;) It's a bit of a short post - because a few projects saw a fair amount of work...
My handdyed socks are progressing well! The first one is finished and I'm on the leg of the second sock. I am so pleased with how this yarn is knitting up! Not to toot my own horn or anything haha.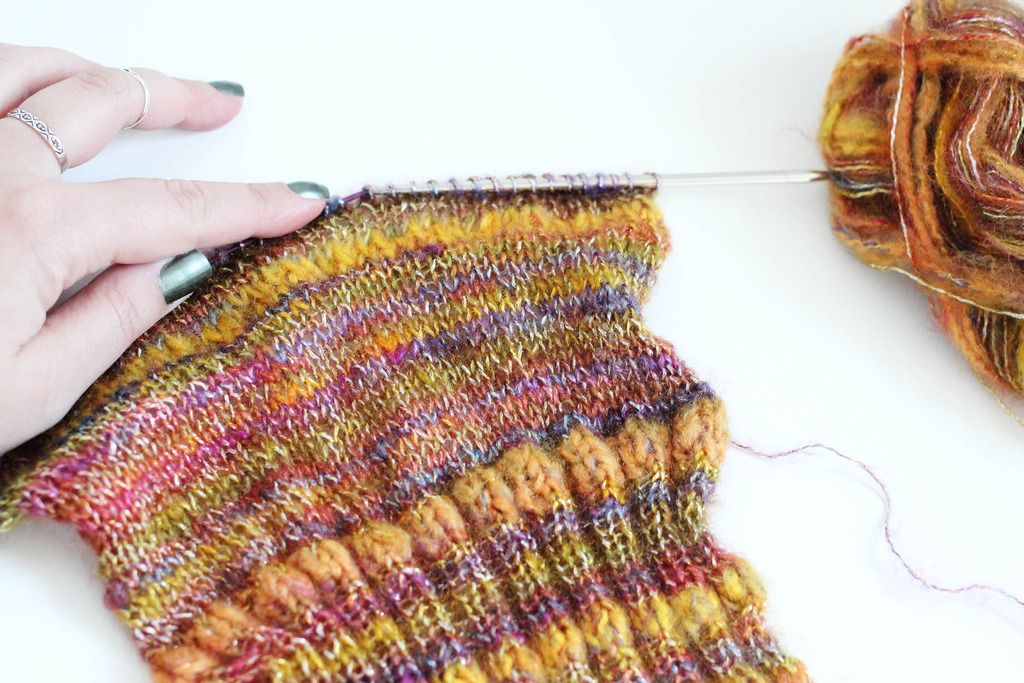 My Divine cardigan is coming along - I'm on the second front (I can't remember if it's the left or right one) and it's going fairly quickly - gotta love stocking stitch! The pattern is Sirdar
7176
and I'm using
Sirdar Divine
.
I put another two points on my handspun
Hitchhiker Shawl
by
Martina Behm
at knit night this week. It's the perfect project for knitting and chatting - as garter stitch is pretty mindless - I need to start working on it whilst watching something riveting on telly, just to keep my interest going!
My Pomme de Pin cardigan has had the most work put into it - I can't wait for it to be finished so I can wear the heck out of it!
Pomme de Pin
is a pattern by
Amy Christoffers
that I'm knitting out of
Madeline Tosh 'Pashmina'
in the 'Leopard' colourway. I've divided for the back and front, the back is finished and I'm on one of the front panels (again, no idea which one it is off of the top of my head!). I'm slightly worried that it's going to be a bit on the small side - but it'll block out, right?! Haha.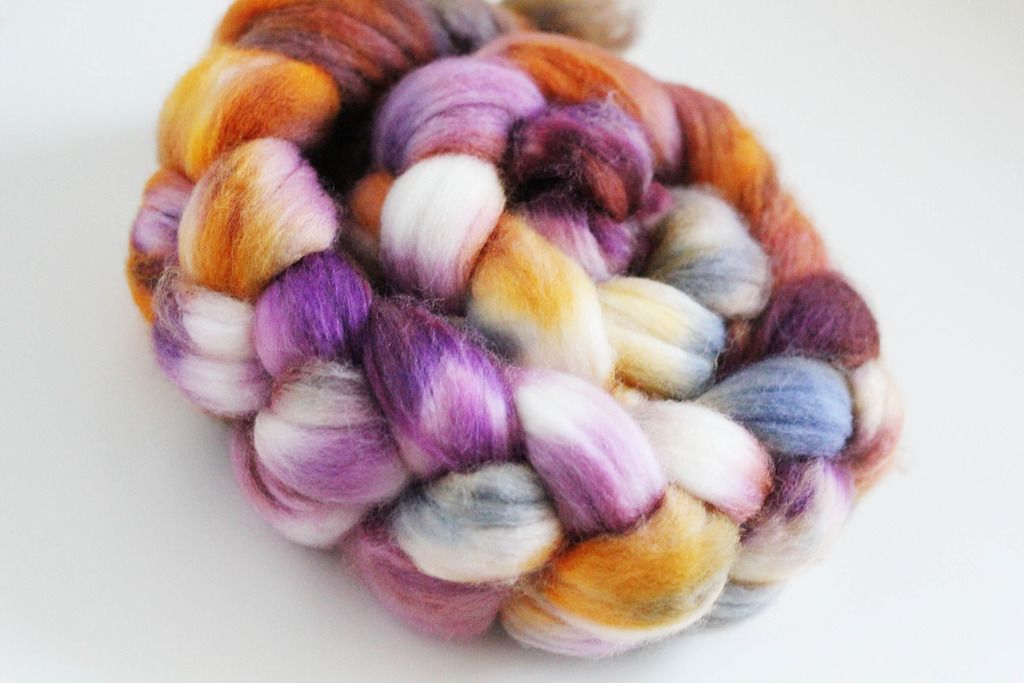 Another week without any spinning - my wheel is getting seriously neglected! Damn these cardigan projects ;) But I did get some dyeing done - this is some super wash Merino / Nylon - perfect for spinning up into sock yarn!
Okay, so a short week, apologies for that - I'm hoping to have my socks finished for next week and maybe some spinning content... We shall see! Enjoy your Saturday night - I'm off to watch Strictly Come Dancing - which has been on in the background as I've typed this and is the reason it's taken me an hour to write such a short post! haha.
♥