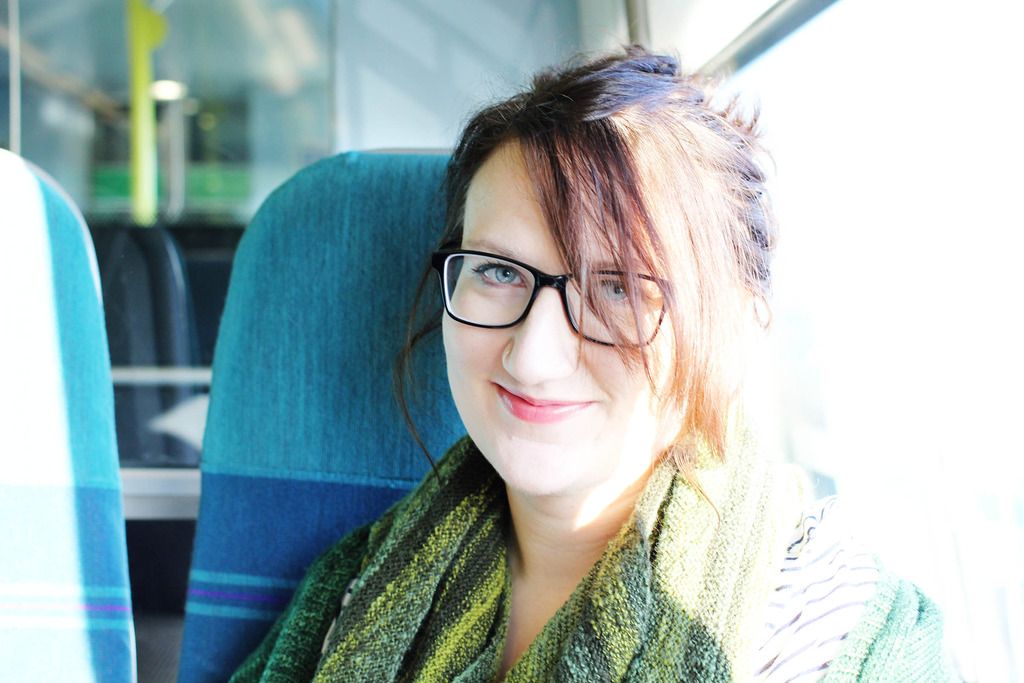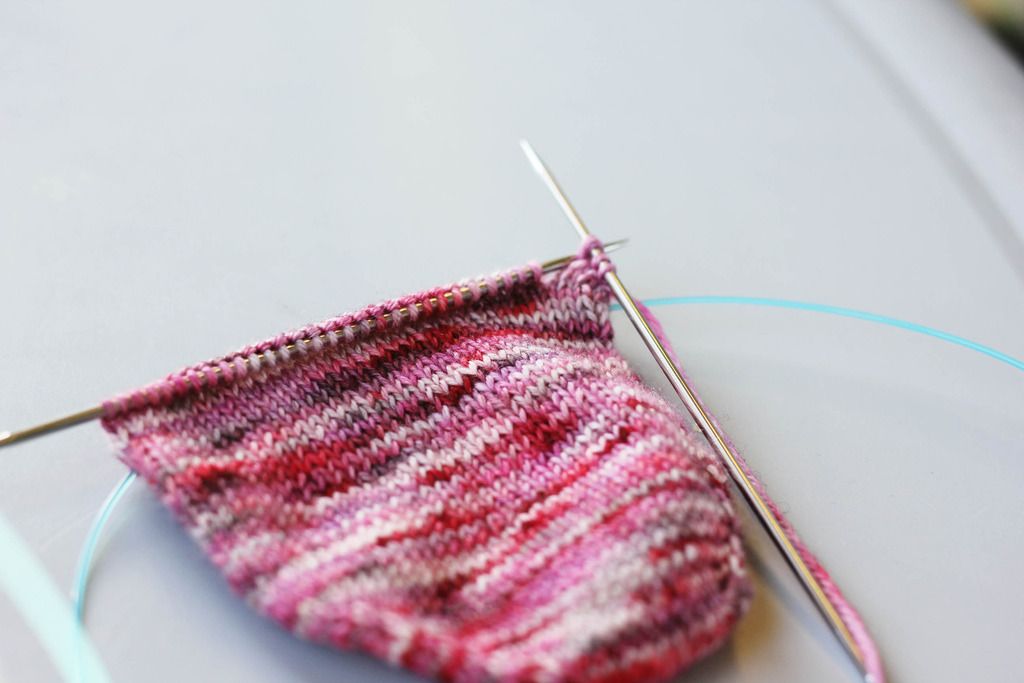 Sitting and knitting on the train - I wore my Old Romance cardigan, my Linus shawl and a pair of hand knit socks to celebrate!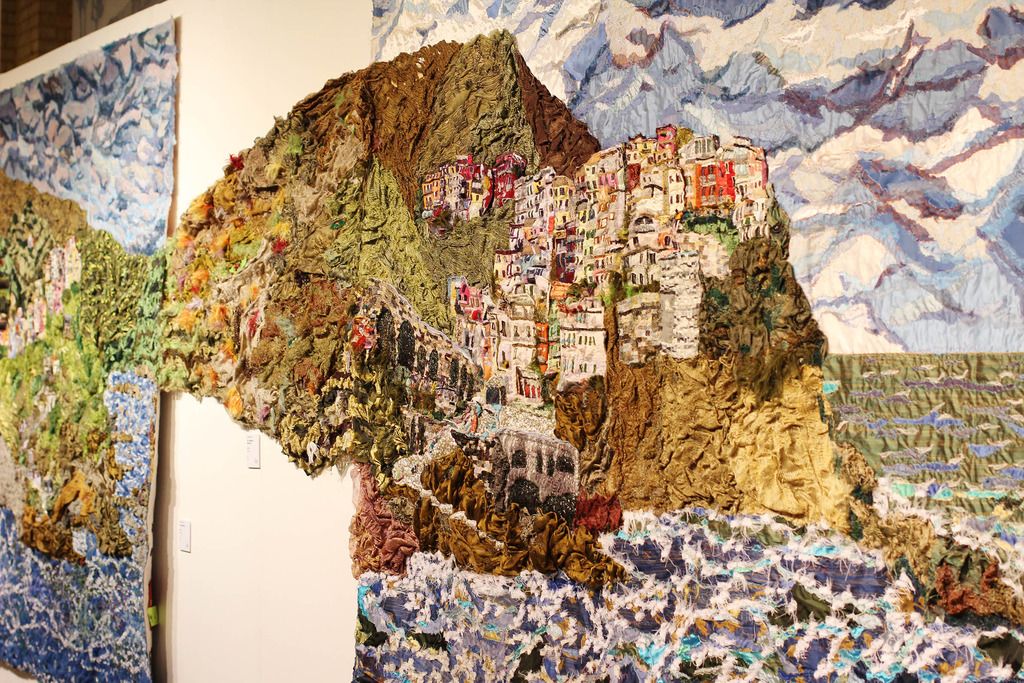 The
Spin City UK
booth was the highlight of the show for me - I love Louise's fibre and I treated myself to three of her beautiful batts. Louise herself is lovely - she was doing almost constant demonstrations of her fabulous resin drop spindles to an awestruck crowd. She was the only vendor solely selling fibre and I think she converted many a knitter over the course of the show!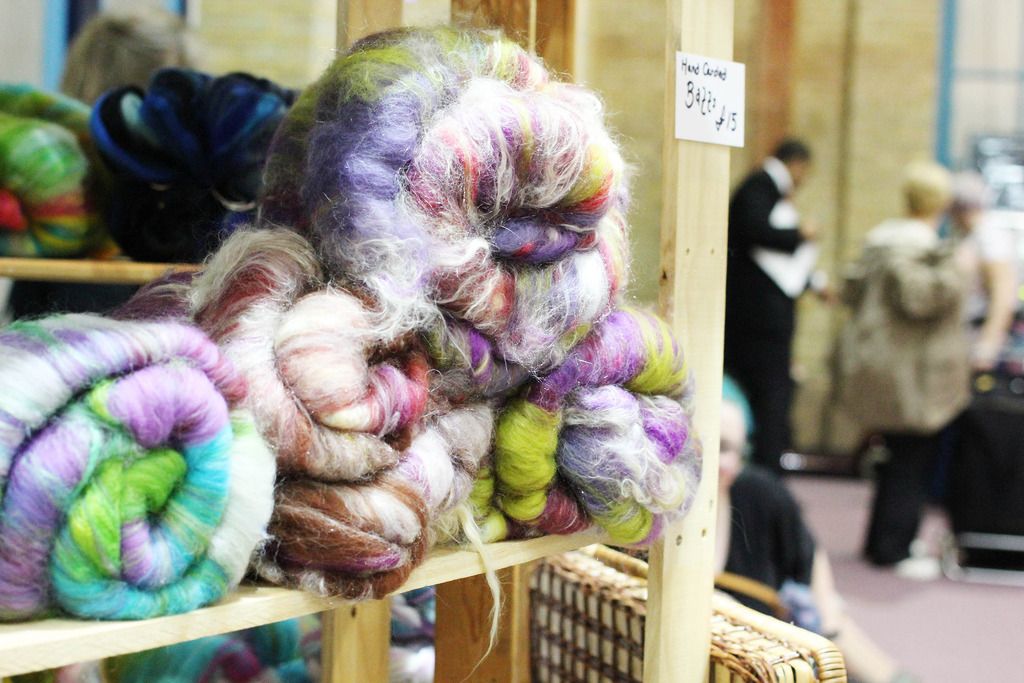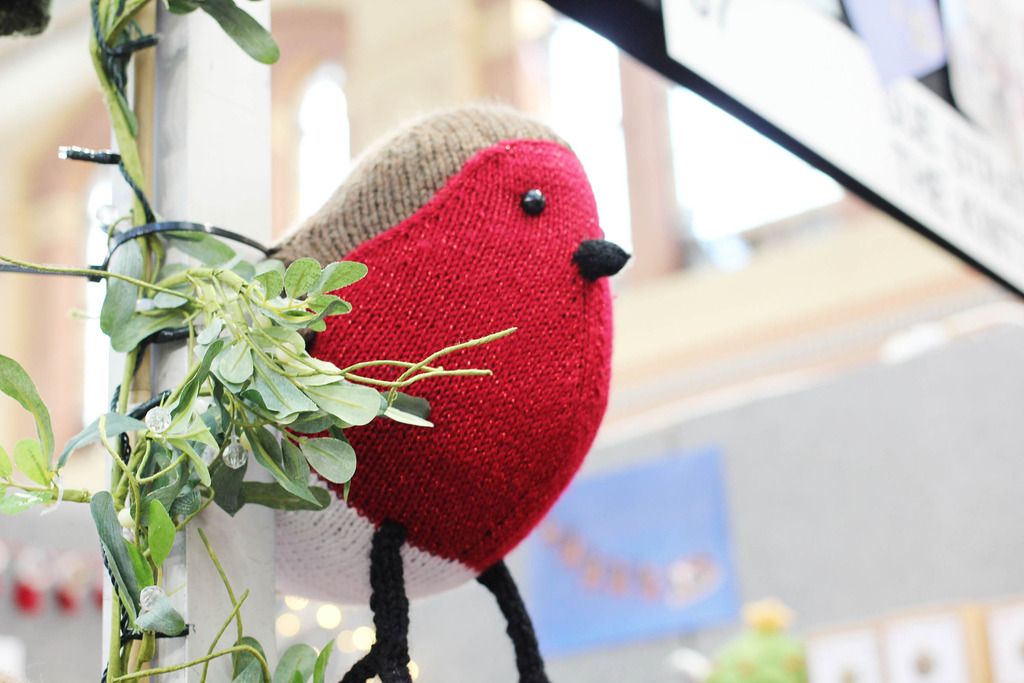 I was very tempted to purchase a kit to knit this Robin - for my friends little girl - my honorary niece, whose name is Robyn. But I restrained myself - I have plenty of things up my sleeve for Robyn for Christmas this year!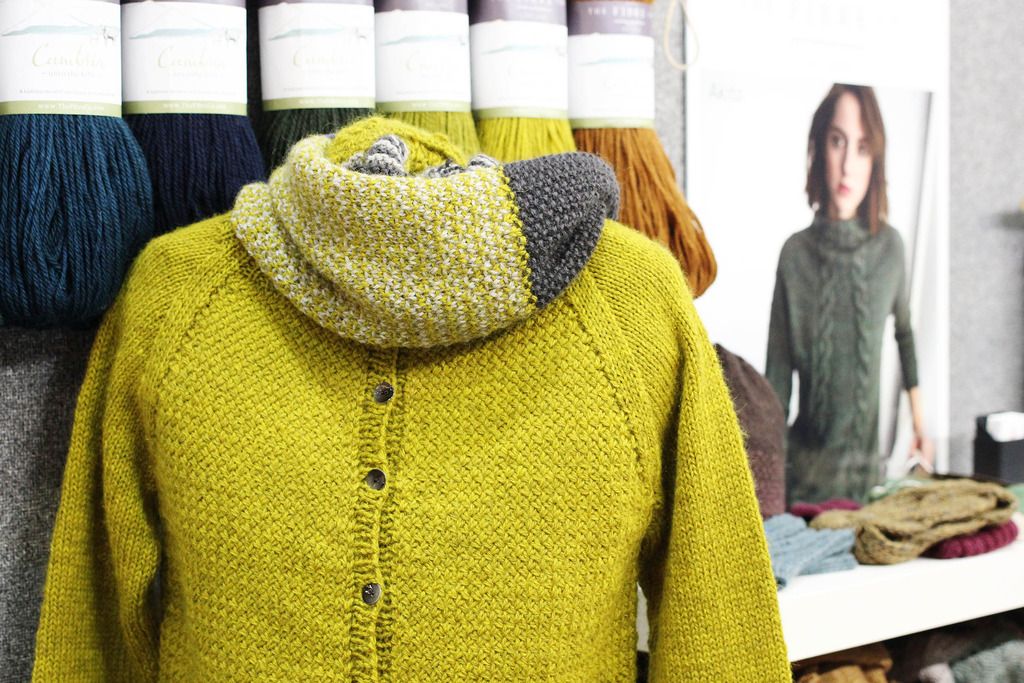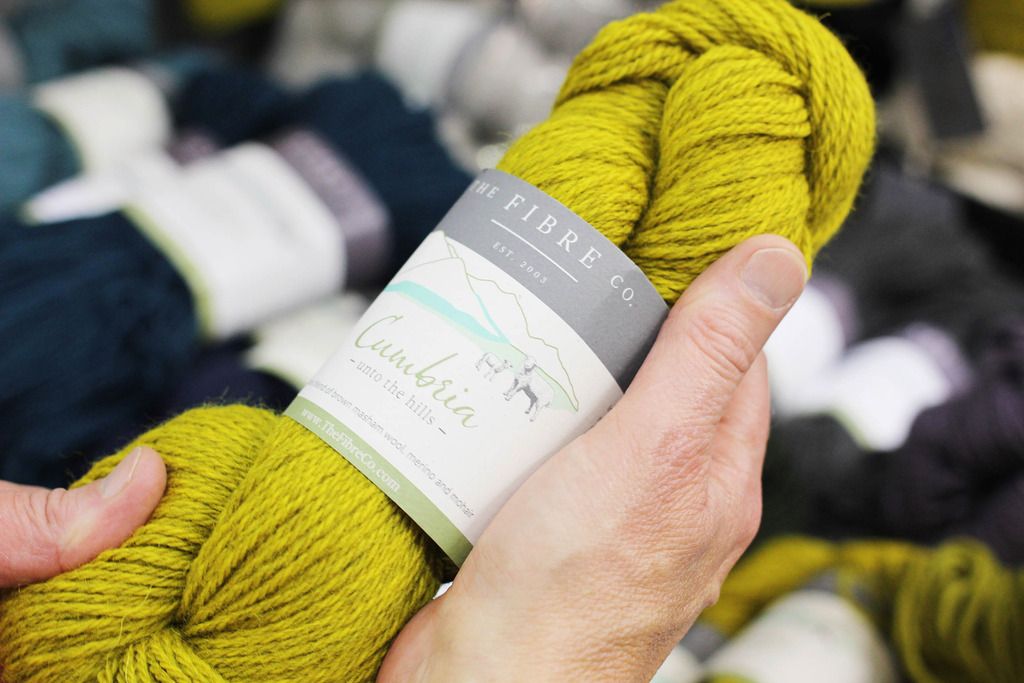 The exhibitions at the show are always interesting and inspiring.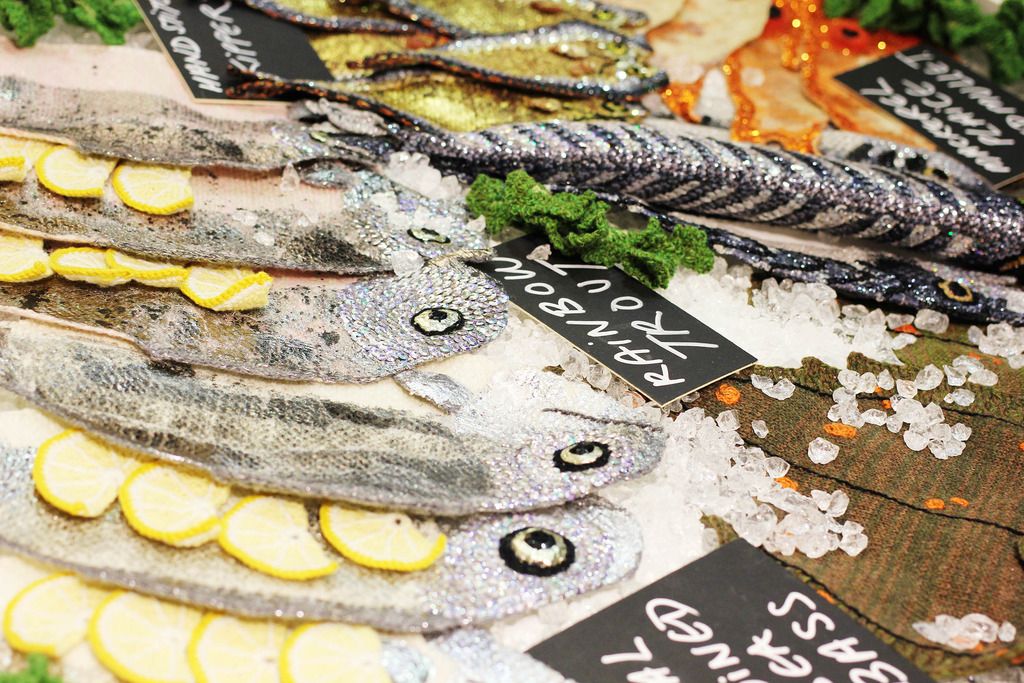 The showstopper for me was The Stitchmonger installation by artist
Kate Jenkins
- who had created an entire fish counter, knitted, crocheted and felted - down to the lemon slices and seaweed garnish. Lobsters, anchovies, sardines, tentacles - everything you'd expect to see at a fishmongers. The detail is incredible and I could've stared at it for hours!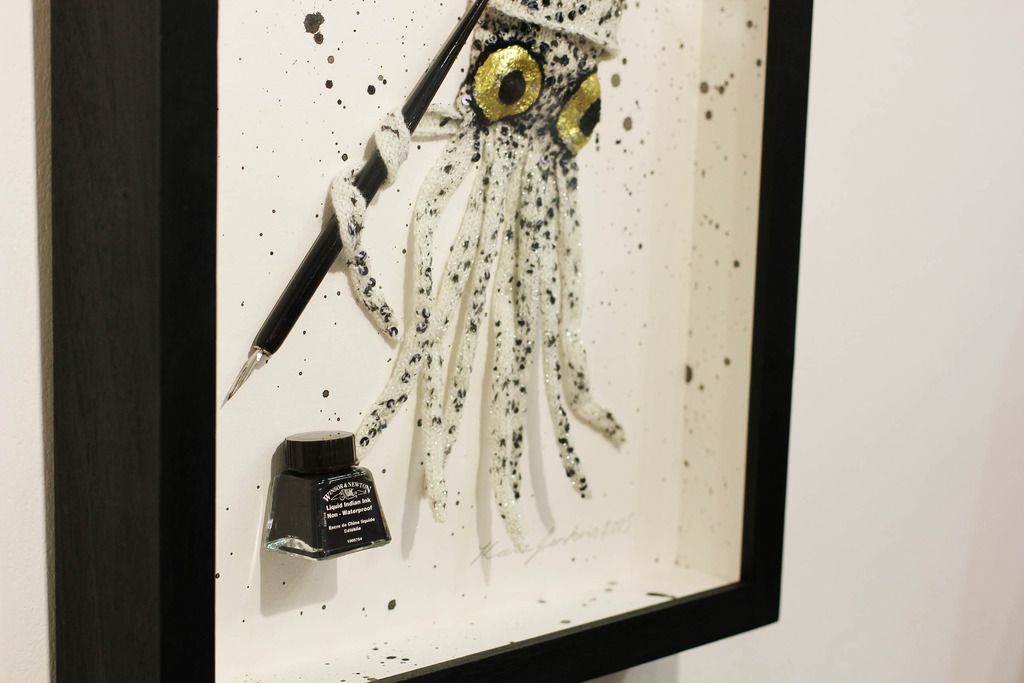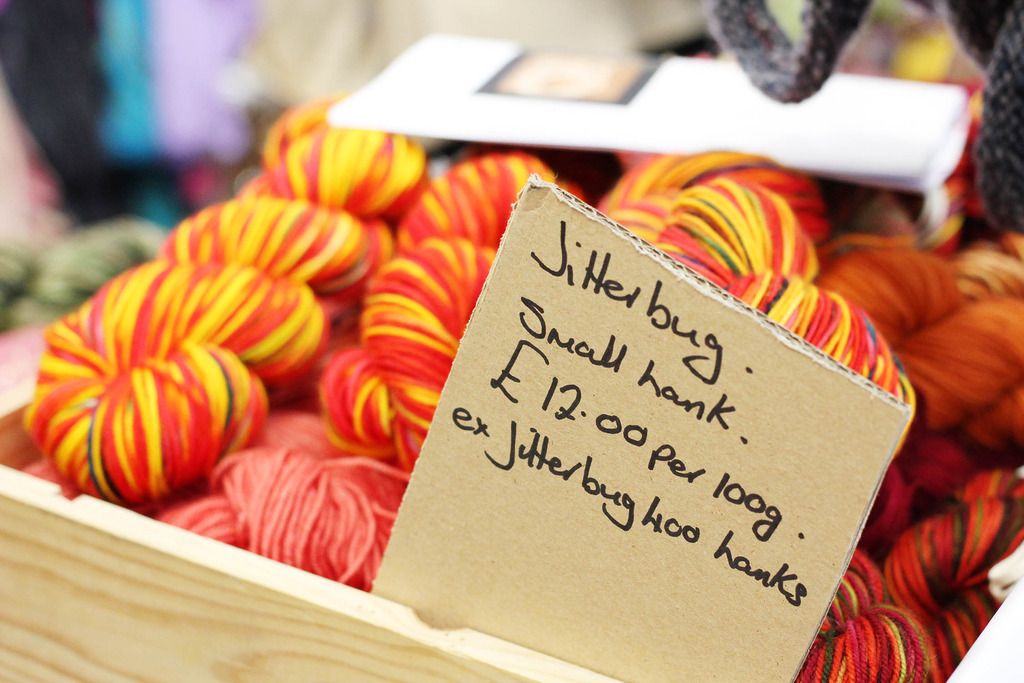 Pretty yarns in the
Colinette
booth.
The
TOFT alpacas
stand was fabulous - I've visited their booth at the show several times in the past - but since the publication of their book Ed's Menagerie, it's so much brighter and busier than it has been in the past. All the crochet creatures hanging from the trellis ceiling has got to be the best promotion for a crochet book, that I've ever seen! I wish I could crochet properly so I could give these critters a try...
This unicorn! This unicorn is glorious!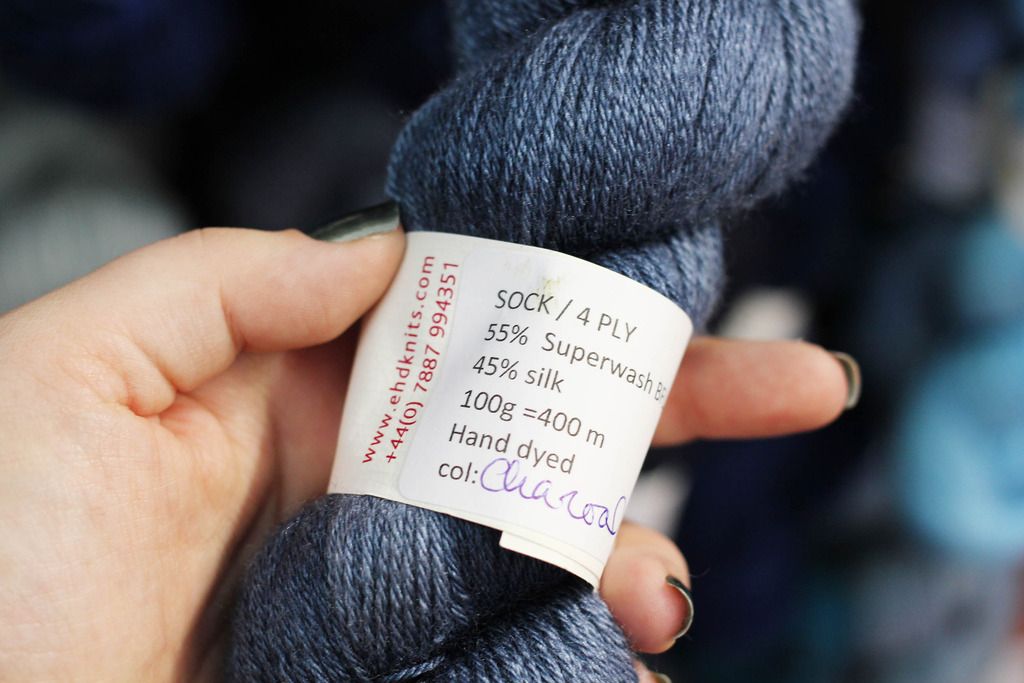 I was very tempted to buy this yarn from
Debonnaire yarns
to make a sweater - but unfortunately they didn't have enough (don't worry - I bought a sweater quantity elsewhere!).
These birds by
Katherine Bertram
are stunning!
This is my fourth year of visiting the show - and while the exhibitions are incredible - and you can get some some fabulous yarn there, every year it seems to get more and more commercial. I think that's primarily due to the cost of having a stand there - but I think it would benefit from more indie businesses like Spin City vending. Next year I think I'm going to head to Yarndale and/or Unravel to get my fix of handdyed yarns! But maybe I'm just a yarn snob. Haha.
♥