It feels like this year has flown by - but looking back, I actually managed to achieve quite a few of my knitting goals - and more besides. You can find my list of resolutions for this year right
here
.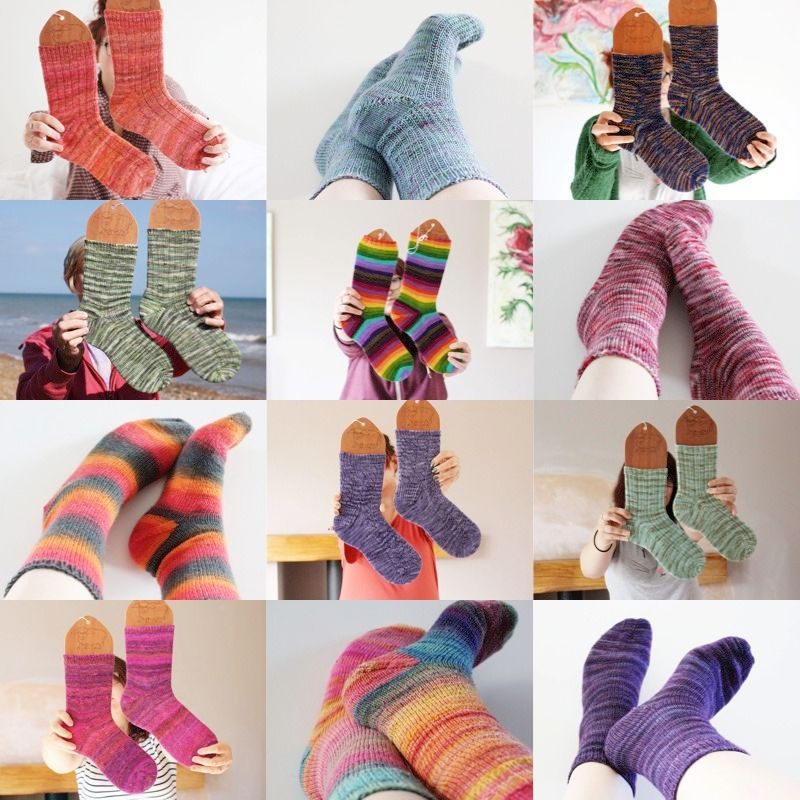 I finished twenty-five pairs of socks - some of which are pictured above - including handspun ones and hand dyed ones - taking my sock drawer total to thirty-seven pairs - even if I gave three away...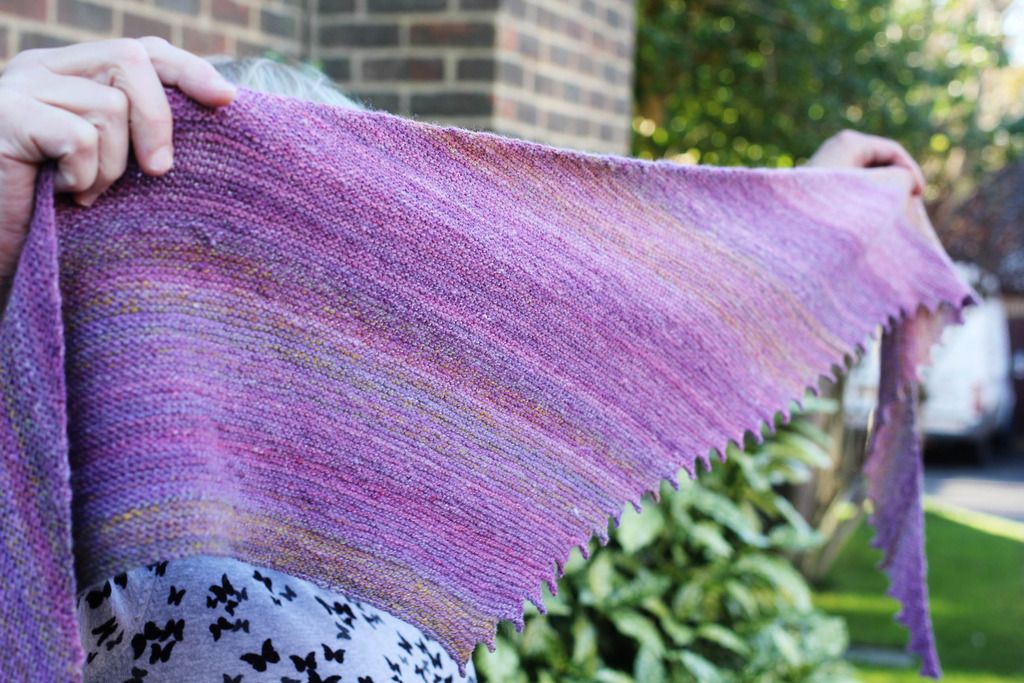 I knit ten items out of my handspun yarn - including two large shawls -
Linus
(top) and
Hitchhiker
(above). Speaking of spinning, I also
saved up and bought my Dream Wheel
- which I couldn't be more happy about!
I
participated in Stash Dash
- surpassing my goal of 5km by knitting and spinning 7460.5m of yarn. Next year I'm aiming for 10km...
I test knit patterns for two designers. The
Olivia Shawl
(above) and the
Farmers Socks
(below).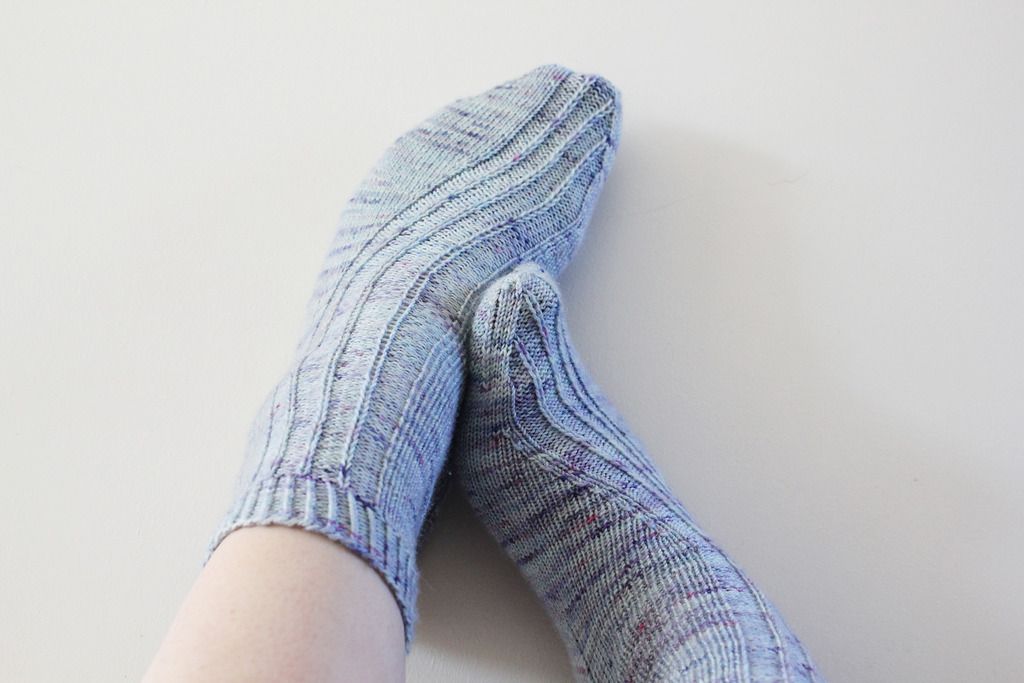 I knit two cardigans for myself that I'm really, really pleased with. The
Pomme de Pin
(top) and
Old Romance
(above). I can't wait to knit more sweaters and cardigans in 2016.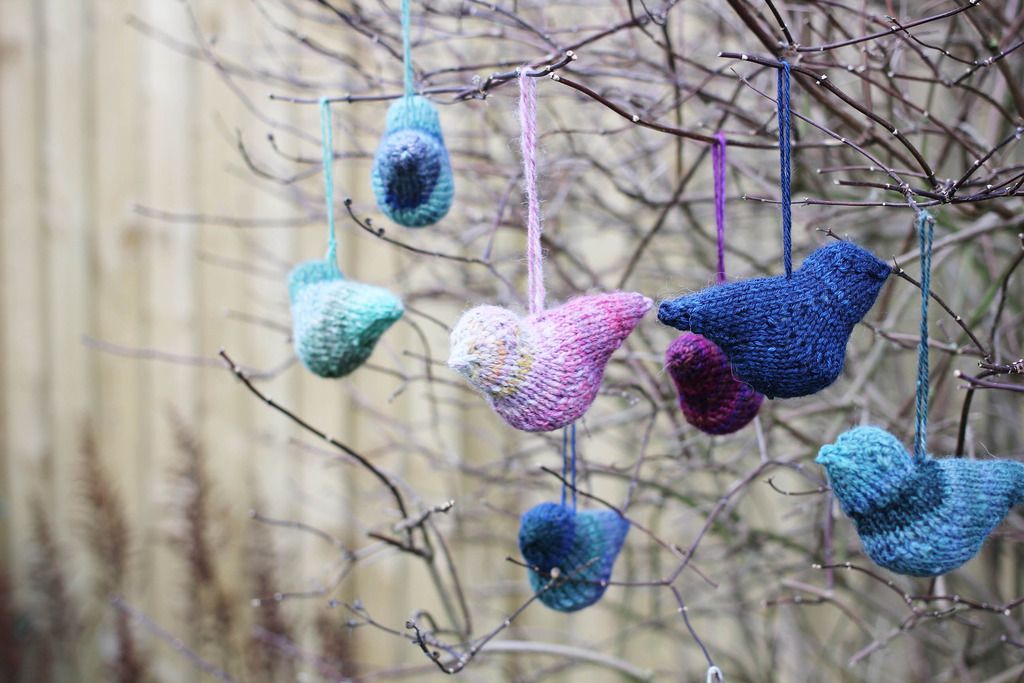 I also knit the closest thing to toys I have ever knit - making lots of Birds of Happiness for little Christmas presents.
Probably the biggest achievement for me this year, was opening
Stranded Dyeworks
, the etsy shop for my hand dyed yarn. I'd been planning it for over a year and I'm really pleased to see it come to life. I can't wait to see how it develops over the next year - I have big plans!
All in all, it's been a good year for knitting and fibre! I didn't keep to a few of my resolutions - knitting only four of the requisite ten of patterns from books I already own, not steeking anything, or starting a knitting podcast - watch this space for that one though ;) Still - we can't do everything, right?!
I hope you have a wonderful New Year and hears to an equally knitty 2016!
♥