As the end of the year is approaching, I thought it was time to think about resolutions for the new year. I had a handful of knitting resolutions for 2015, but for 2016 I only really have one - and it's more of a theme than a resolution. I realised this year that despite spending every spare minute of my time with knitting needles in my hands - I barely have any sweaters! So, 2016 is going to be the Year Of Sweaters.
Ideally, I'd like to knit twelve. One a month. But I'm not sure that's going to happen - because sweaters won't be the only projects on my needles - they're not practical take-along projects. They don't all have to be full sleeved sweaters - tee shirts and cardigans definitely count. The above is the
Lena Tee
by
Carrie Bostick Hoge
.
I'd like to make at least two of them out of my hand dyed yarn and I think the
Mira
sweater by
Justyna Lorkowska
(pictured above) would be perfect for a more variegated colourway. Maybe Bonfire Night...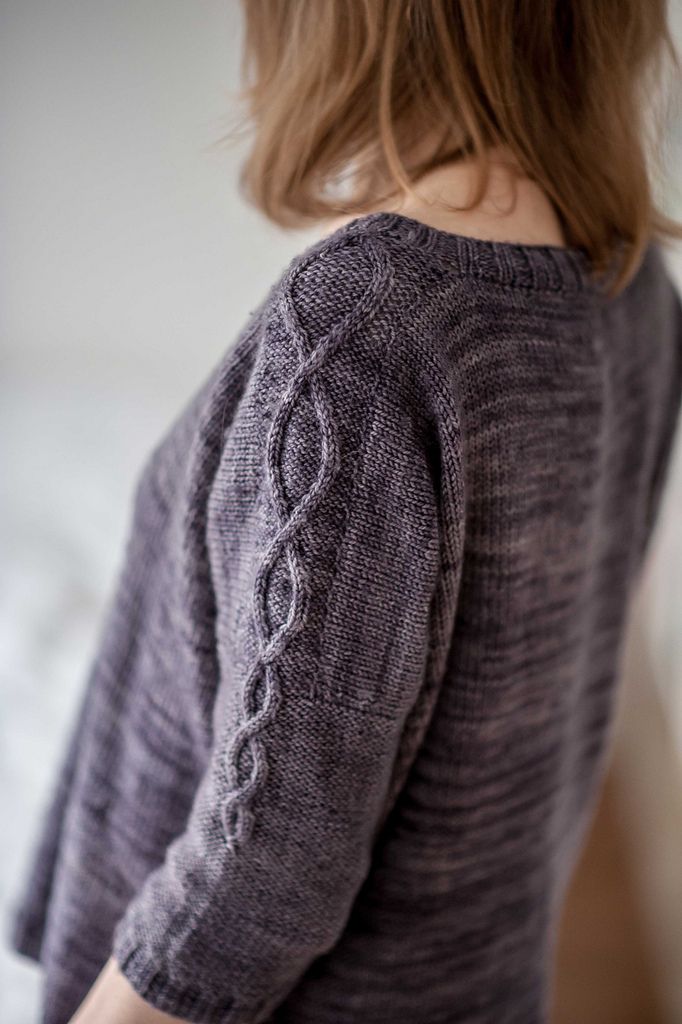 Suvi Simola
's
Light Trails
has been in my queue for a while - I adore fingering weight sweaters, they have such lovely drape.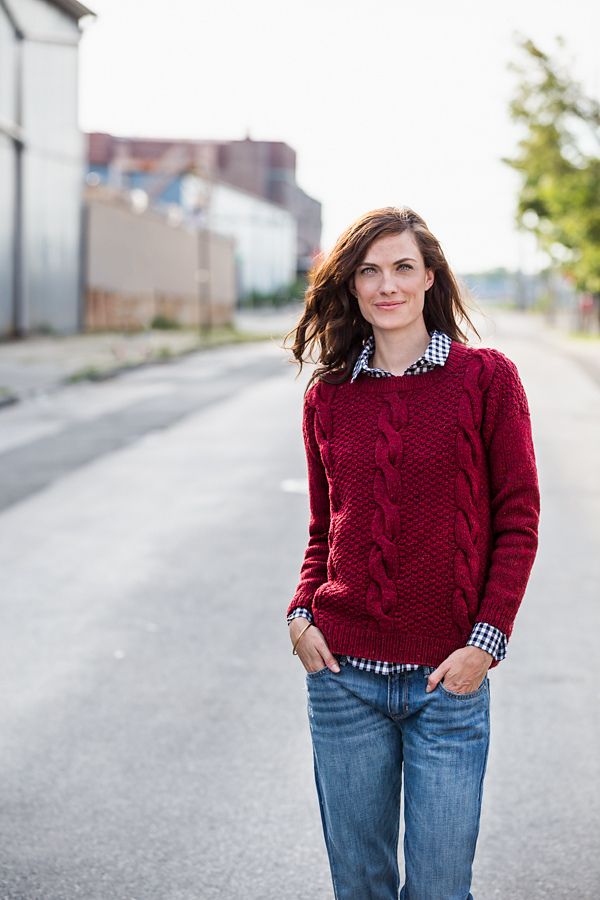 Twelve fingering weight sweaters would probably take me about twelve years, rather than twelve months - so a few heavier weight ones, like
Hawser
by
Jared Flood
should hopefully speed it along a little.
I already have the yarn for my
Insouciant tee
by
Julie Hoover
-
Habu Tsumugi Lace
that I picked up at the Knitting & Stitching Show in October. This is likely to be the first sweater I cast on for - primarily because I doubt I'll have the money for sweater quantities of yarn straight after Christmas!
Hannah Fettig
's
Rosemont Cardigan
looks perfect for keeping cozy on a cold afternoon, I'm tempted to knit this out of a medium grey... Let's see just how many of next years sweaters end up being grey, shall we?! I'm betting on at least half.
Now I just need to finish my Pomme de Pin before the year is over - I'm only a button band and a block away, so it shouldn't take me too long... famous last words!
♥