Guys - I am on a ROLL this week. I have done every fibre related craft that I'm interested in, over the course of this week. Knitting, Dyeing, Crochet, Sewing and I dusted off my spinning wheel!
My sparkly rainbow socks are DONE! I cast them off at knit night on Wednesday. This is pair number
twenty five
of 2015. Knit out of yarn from a local wool fair, these are wonderfully colourful and sparkly.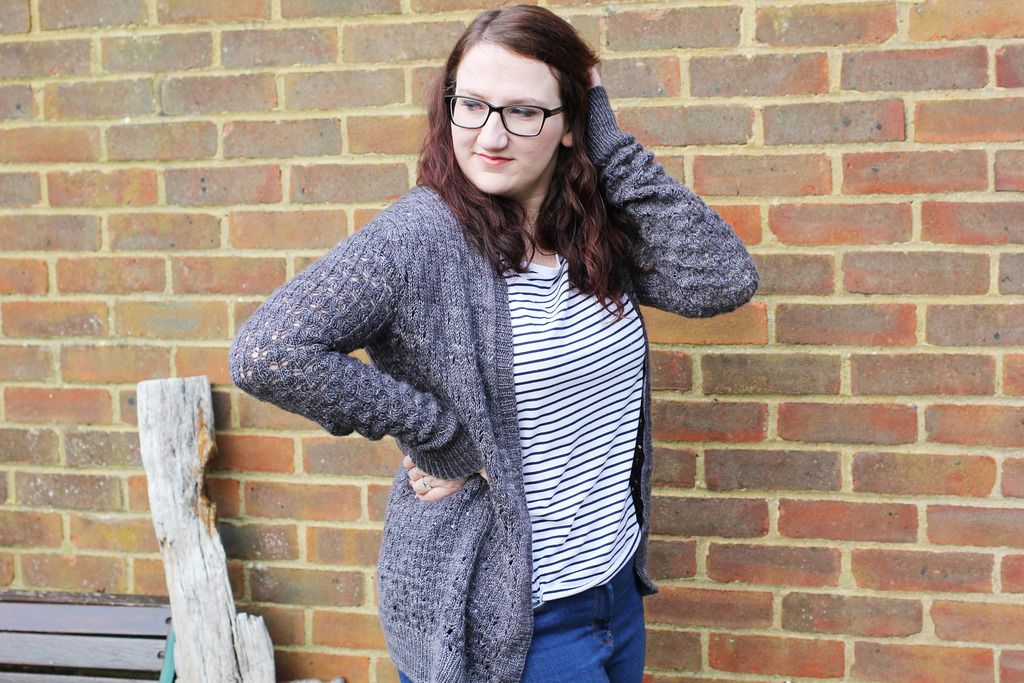 ...My
Pomme de Pin
is finished too! I stitched grosgrain ribbon into the button bands to stabilise them - I also decided against adding buttons and buttonholes because I don't wear my cardigans buttoned. It fits just how I hoped it would! It was a little tight pre-blocking, but because the yarn I used -
Madeline Tosh Pashmina
in the 'Leopard' colourway - is super wash, so it grew just enough to be perfect. Except for the sleeves, which I've pulled up here - they are about 10 inches too long! Luckily they look okay slightly wrinkled up ;) Pomme de Pin is a pattern by
Amy Christoffers
.
I don't know what came over me this week - I tripped and fell and landed on the hexipuff bandwagon! Hexipuffs are the name given to the little stuffed hexagons that make up
The Beekeeper's Quilt
pattern by
Tiny Owl Knits
. I'm not committing myself to making a blanket - but I thought I'd use my leftover sock yarn to make a seat pad for my spinning chair. I used to scoff at these for being too much work to bother with, but they're actually highly addictive!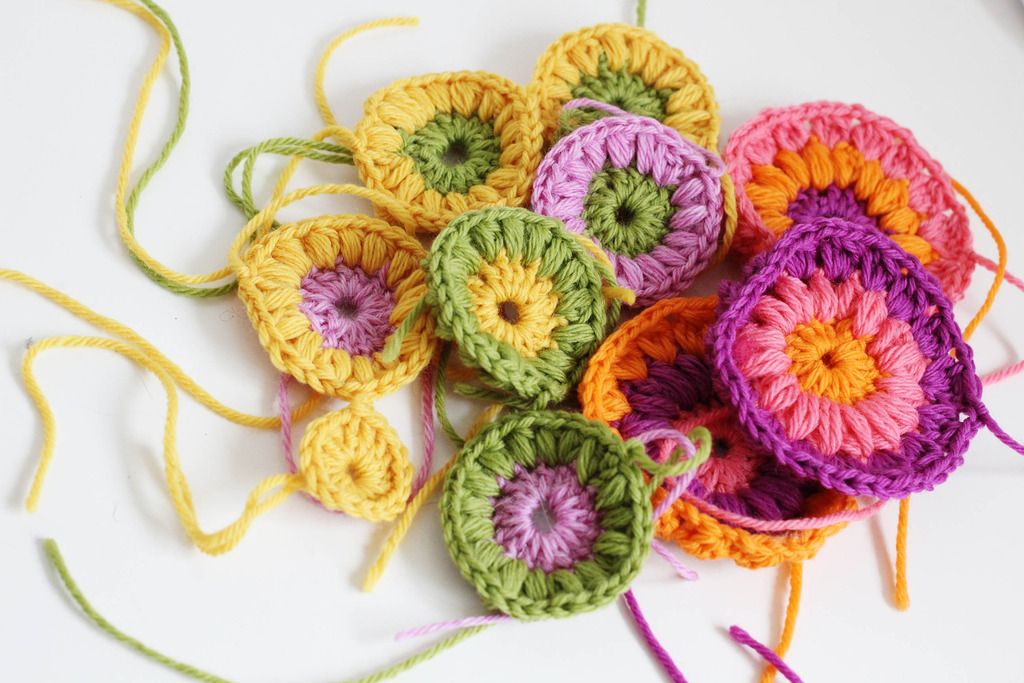 I also put a little bit of work into my crochet granny square blanket - and made lots of inner circles in various states of completion! The ones on the right are done, the rest need another round or two. I'm saving up all the inners so I can crochet the edges in one go - as that's my favourite part! I'm using
Cascade 220
in too many colours to name to make this project!
I finally got my spinning mojo back! I took the silk I was spinning off the wheel and cracked out the
Nunoco
mixed merino bags in the 'Fen' colourway I got for my birthday. I got two packs and I'm combining them to make a long gradient yarn that I will probably chain ply and make a shawl out of... I'm on the third colour so far - this will be getting some action while I catch up on The Apprentice later ;)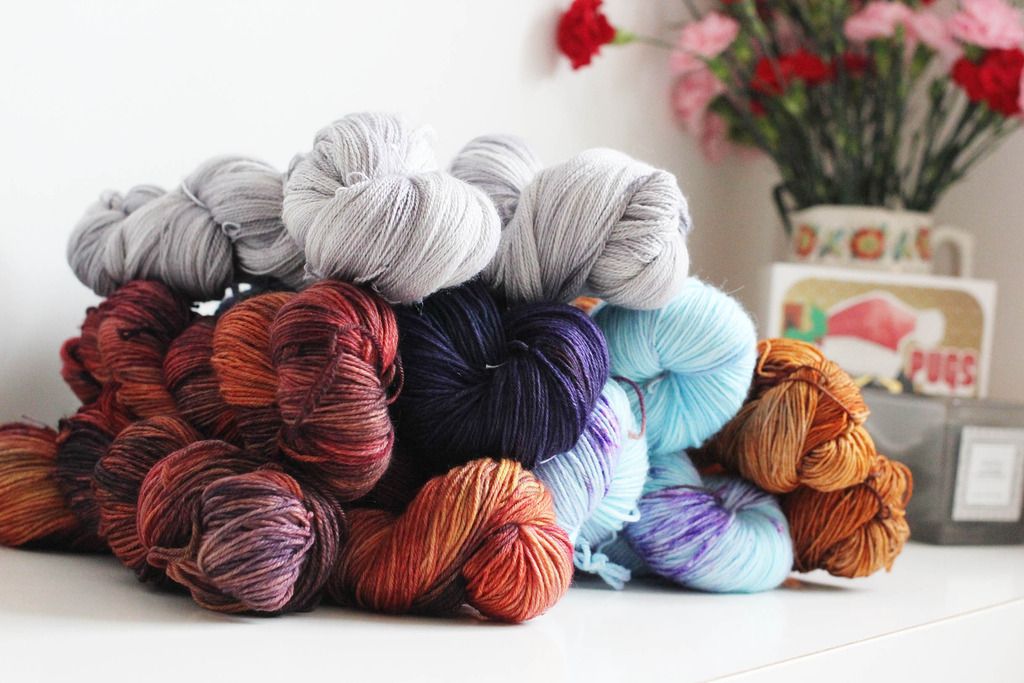 I've also done some dyeing this week! The batch of skeins pictured above need tidying up and labelling and then they'll go into the shop over the weekend.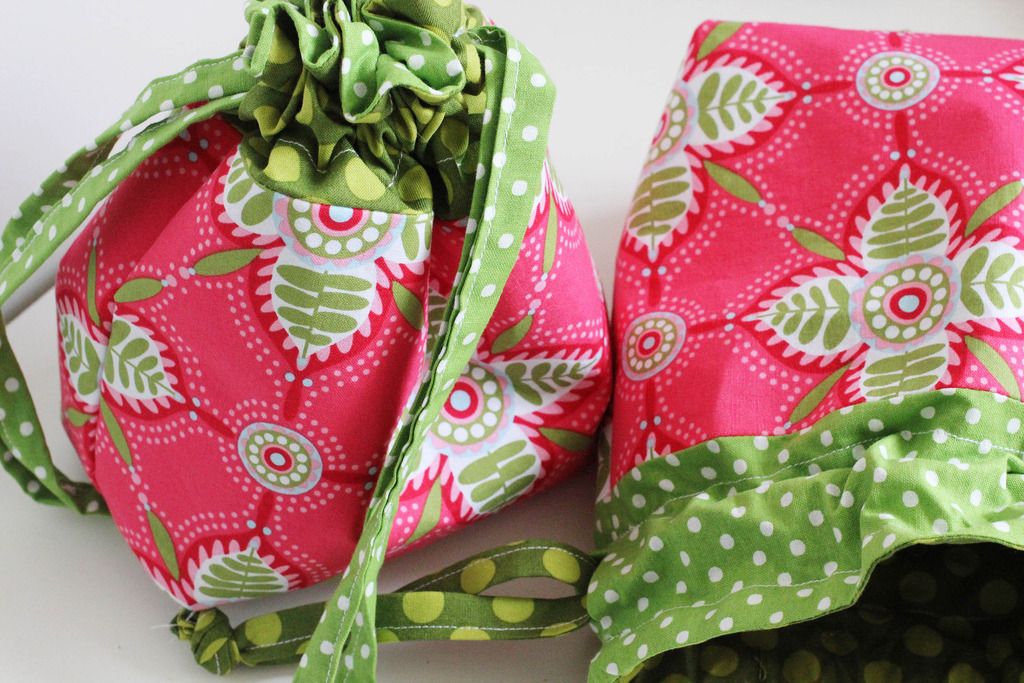 I had the day off on Thursday and I decided I should finally get around to sewing the project bags that I cut the fabric out for, months ago! I may keep some of my finished hexies in one and probably a sock project in the other...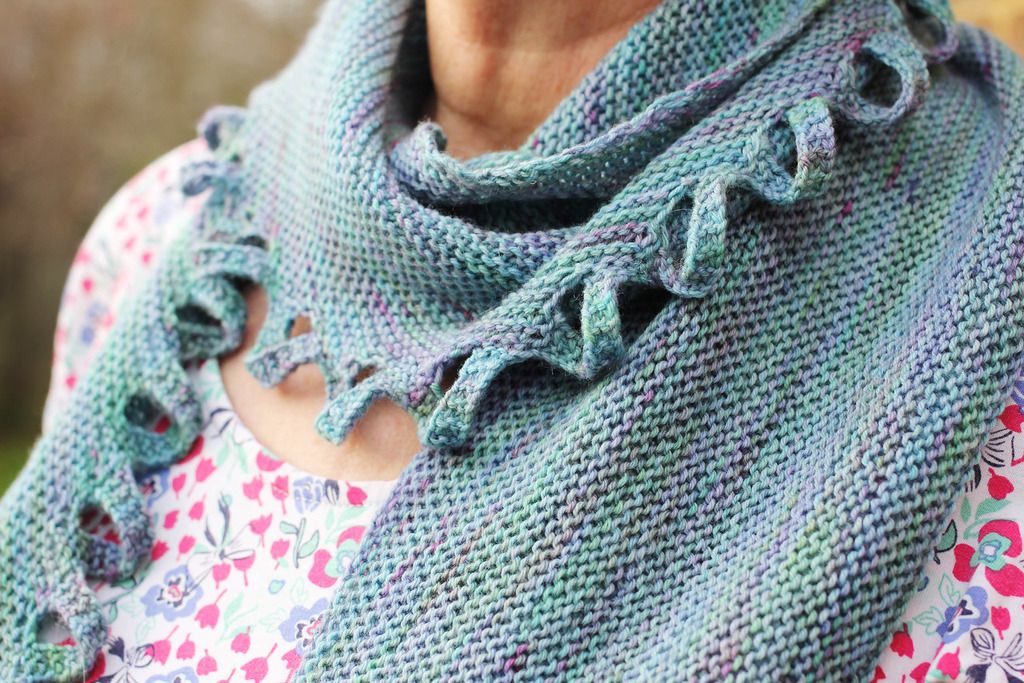 I also wanted to share a photograph of the
Miss Winkle
shawl that my mum has just finished, knit up out of my hand dyed yarn. It looks glorious - the loopy edging is fabulous.
Phew. It's been a busy week! Now, I'm off to get my Christmas on! ;) There is a chance that this might be the last Fibre Friday post of the year - because it's Christmas next Friday, and New Year the week after... I'm thinking of probably switching it up a little in 2016, but we shall see what happens!
♥