The thing I like best about writing this blog - is that when I feel like I haven't achieved much, writing Fibre Friday every week puts things into perspective - and we all need a little perspective now and again.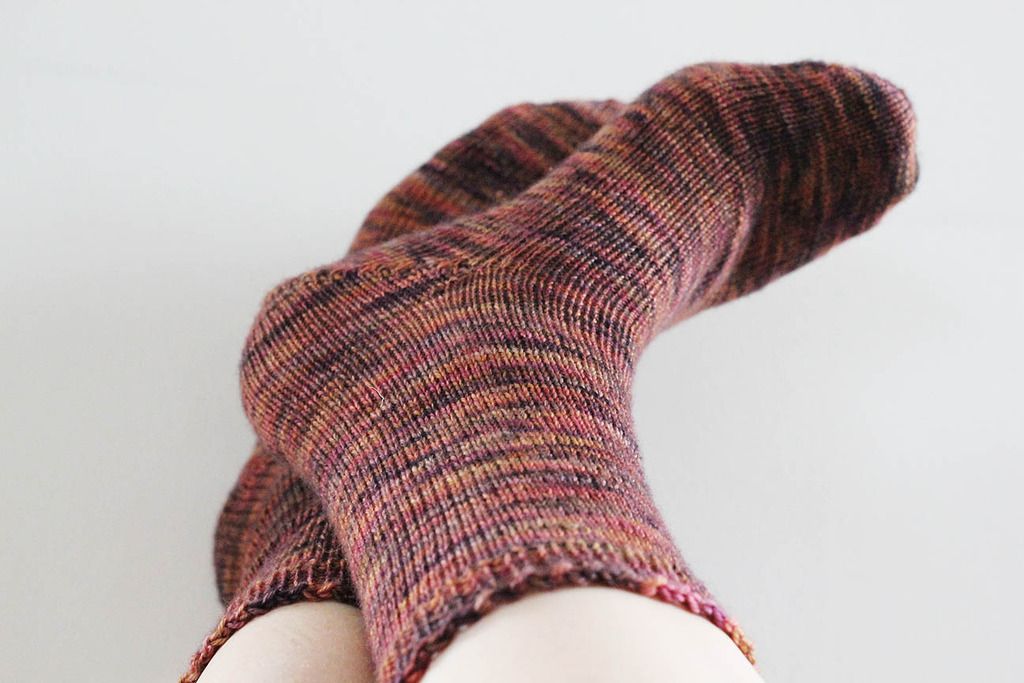 I finished my Bonfire Night Socks! This is my 24th finished pair of socks this year! These are toe up vanilla socks with a sixty percent short row heel, that I knit using my Paradise MCN fingering weight yarn in the '
Bonfire Night
' colourway. I love how this colour looks knitted up - I'm planning a sweater in the same colour...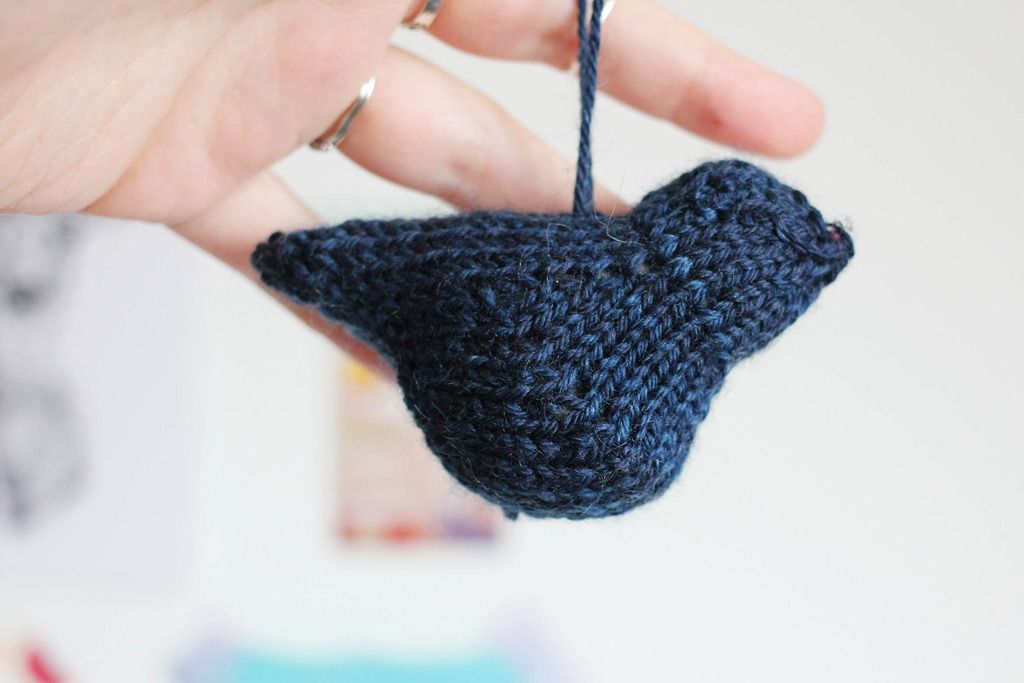 I have also knit a couple more Birds of Happiness - from a
lovely free pattern
by
Sara Elizabeth Kellner
. The top one is knit out of some leftover hand spun yarn by LimeGreenJelly, the blue bird is leftover
Eden Cottage Yarns
'Oakworth DK' in the 'Midnight' colourway. Below is a bird knit out of some Sirdar Crofter DK from deep stash - it's waiting for some catnip to arrive so I can make some toys for the kitty cats for Christmas.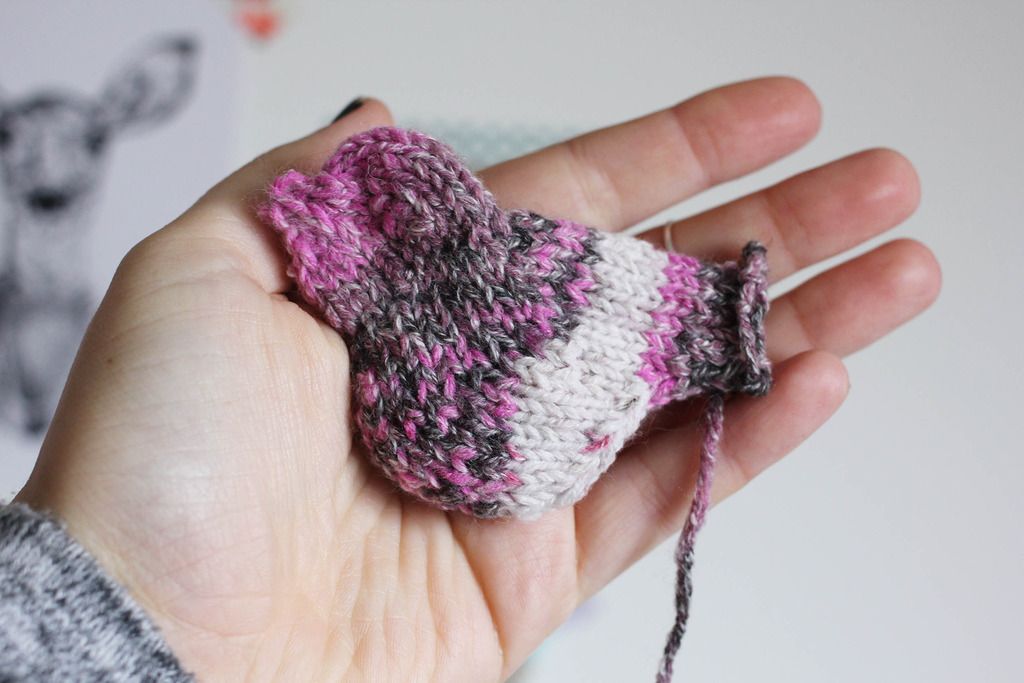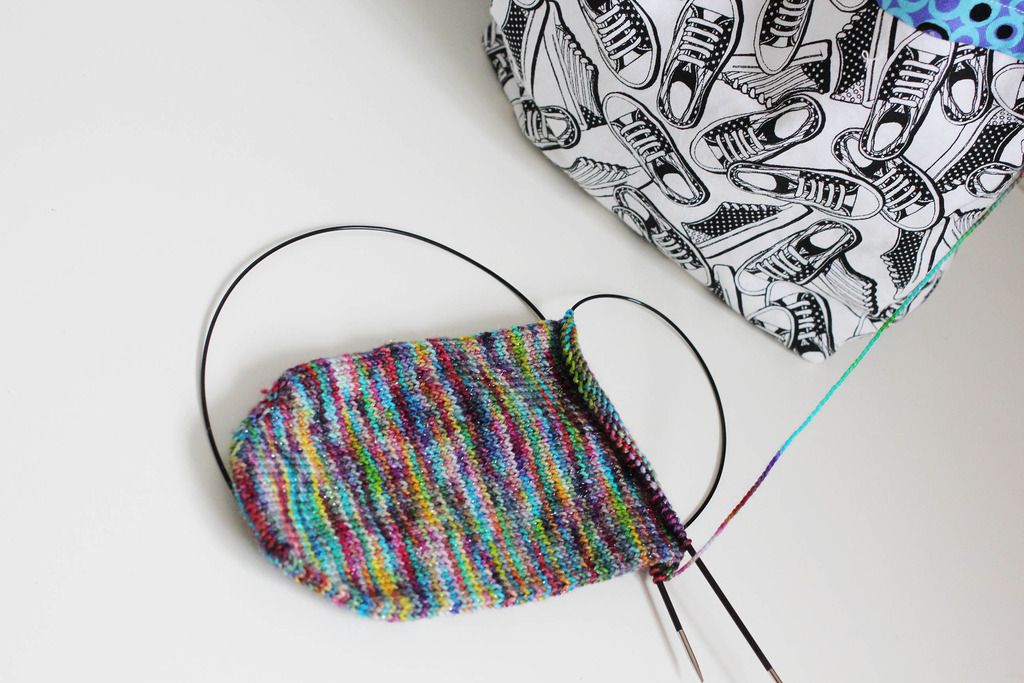 I've put a couple of inches on my second sparkly rainbow sock - out of locally dyed yarn. This is the last sock of my 25 pairs in 2015! I'm excited to be done - I'm not overly enjoying this sock, but it's perfect take along knitting.
I swatched for my
Insouciant
tee! Insouciant is a pattern by
Julie Hoover
. I knit Julie's
Docklight
sweater last year and her patterns are very well written. I'm using the suggested yarn -
Habu Textiles Tsumugi Silk
in the '03 Charcoal' colourway. I don't usually make projects in the yarns suggested, but Habu Textiles don't make standard blends so they're not as easy to switch out. I wanted to get the same drape and tweedy texture, so I stuck to the suggested 100% silk blend. The yarn is held double and knit at a loose gauge. Knitting with double strands is not my favourite - you have to make sure you pick up both strands each stitch - but I think it'll be worth it when it's done!
I cast on with the 5mm (US 8) needles recommended and knit a few rows of the rib. I was planning to save it until the beginning of 2016 and The Year Of Sweaters, but hey, I make the rules. If I finish it in 2016, it still counts!
My
Pomme de Pin
is finished! No glamour shots because it's blocking, but I just need to sew in the grosgrain ribbon to stabilise the button bands, so it should be done by next week. Pomme de Pin is a pattern by
Amy Christoffers
that I've knit with
Madeline Tosh Pashmina
in the 'Leopard' colourway.
I also did a little bit of accidental stash enhancement - I stopped into the local yarn and fabric store to get some calico for a project (I don't usually shop there, they don't really sell wool, just acrylic yarns and lots of sewing stuff) and I saw this roving tucked away under a bench of fabric bolts. It's described as Felting Wool, in the colourway 'Strawberries and Cream' - I'm not sure how well it'll spin up, but it's 100% Merino and I liked the colour. It was only £3 per 50g so I bought all three! We shall see. I need to take the silk I have on the wheel off, so I can actually start spinning again!
All in all, not a bad week! I have a couple of days off coming up - so I'm hoping to get some more dyeing done and mail out some Christmas packages! I hope you have a lovely weekend.
♥