Happy Friday everyone! Fibre Friday looks a little less grey this week - I made a conscious effort to use more colour! Haha.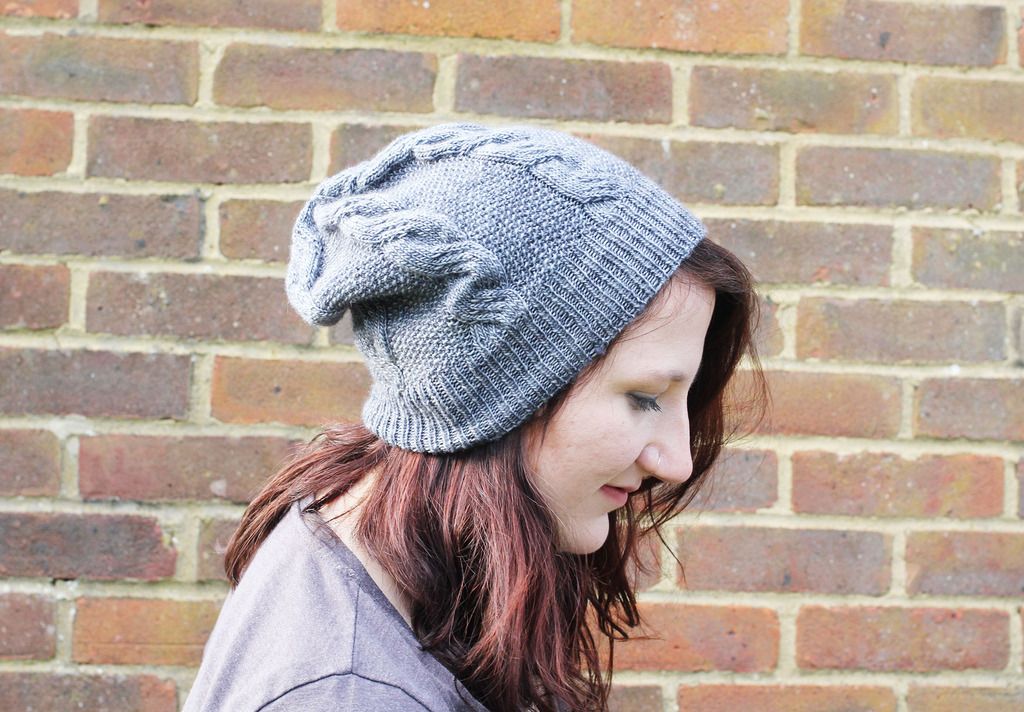 Firstly - I finished my
Slable Hat
by
Woolly Wormhead
. I used Madeline Tosh '
Tosh Merino Light
' in the 'Charcoal' colourway. Like the pattern suggested, I knitted an extra chart repeat to add slouch - as I love a slouchy hat! This is the first pattern by Woolly Wormhead that I've knit and I'll definitely be making more!
I've made a little progress on my
Strie Socks
- the first sock is finished and I've started the second sock. This is a pattern from
Sock Architecture
by
Lara Neel
, that I'm knitting out of my handspun. I love the little pops of navy and fuchsia that are coming through the blues and greens. These are going to be put by for a Christmas gift.
I cast on for my handspun
Hitchhiker shawl
by
Martina Behm
. I'm really enjoying knitting on this - partly because I love using handspun, partly because each little 'tooth' is so addictive!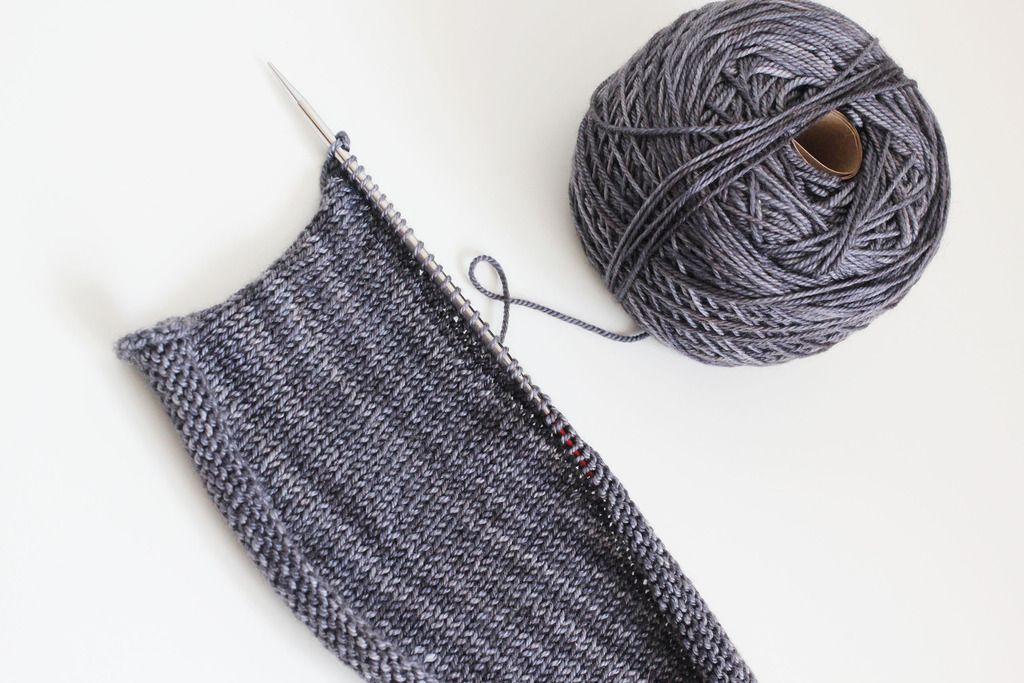 I have also started swatching for my
Pomme de Pin cardigan
by
Amy Christoffers
. I'm using
Madeline Tosh Pashmina
in the 'Leopard' colourway. I'm knitting an enormous swatch - it's probably 9 or 10 inches wide - because where swatches are concerned, the bigger the better, right?! I need to do a swatch in pattern too, so it'll be a while before this actually gets started!
I spun my 'Oudh' batts by
Nunoco
in just over an evening - on my Traditional, as the Matchless was full - and chain plied the following day. I got 100yds of a worsted-bulky weight and I cast it on as soon as the skein was dry!
I knit my
last Nunoco yarn
into a
Cocoon hat
and I thought the blue-purple gradient of the yarn would make a lovely hat and Christmas gift for a friend of mine. So I cast on for another Cocoon hat by
La Maison Rililie
- this is the second attempt, as I knit the larger size the first time and ran out of yarn! Fingers crossed I have enough left for the crown decreases this time...
I finished spinning my grey practise fibre on the Matchless, and chain plied it - it's a lot better than
last week's attempt
! Less coiled, less overplied and a lot, lot softer and loftier. I got 146yds of a chain plied 3ply - this probably won't get used for anything anytime soon, so I've tucked it into my handspun yarn stash.
At this point I was so tired of spinning grey, that I put some rainbow hand painted Polwarth roving on the Matchless. I split the fibre vertically and predrafted it within an inch of it's life. Here's the first half of the fibre on the wheel, in two different stages. This should, fingers crossed, wind up as a chain ply fingering weight sock yarn - I'm hoping that by splitting the fibre lengthways down the middle, that I should end up with two vaguely matching socks! But we shall see.
It's been a fairly busy week both knitting-wise and life-wise and I'm looking forward to the weekend - which starts tomorrow evening for me! I hope you enjoy the bank holiday if you're in the UK.
♥