I haven't knit a sweater for myself - a proper sweater, not a cardigan - since the
Docklight sweater
I knit at around this time last year. It sort of killed my sweater mojo - for one, it took a lot of hours of knitting, and two - it's unflattering. I think this is partly due to the size I was last winter and now I've lost a chunk of the weight I was carrying, it just looks big - and it makes me look big. Which isn't something anyone really wants in a jumper. But now the night's are getting chillier and I want a hand knit sweater to snuggle up in. These are just a few that I've had my eye on lately...
Cascades
by
Michelle Wang
, from
BT Fall 15
. This isn't a million miles away from
Docklight
(by
Julie Hoover
) which was featured in
BT Fall 14
. I like chevron panels down the front and I love the texture of the overall sweater, but I'm worried that knitting a worsted weight sweater might be slightly too bulky for my body type? I think this is just lingering doubt from last winter, but bulky knits can make you look bulky - and I don't need a whole lot of help in that department!!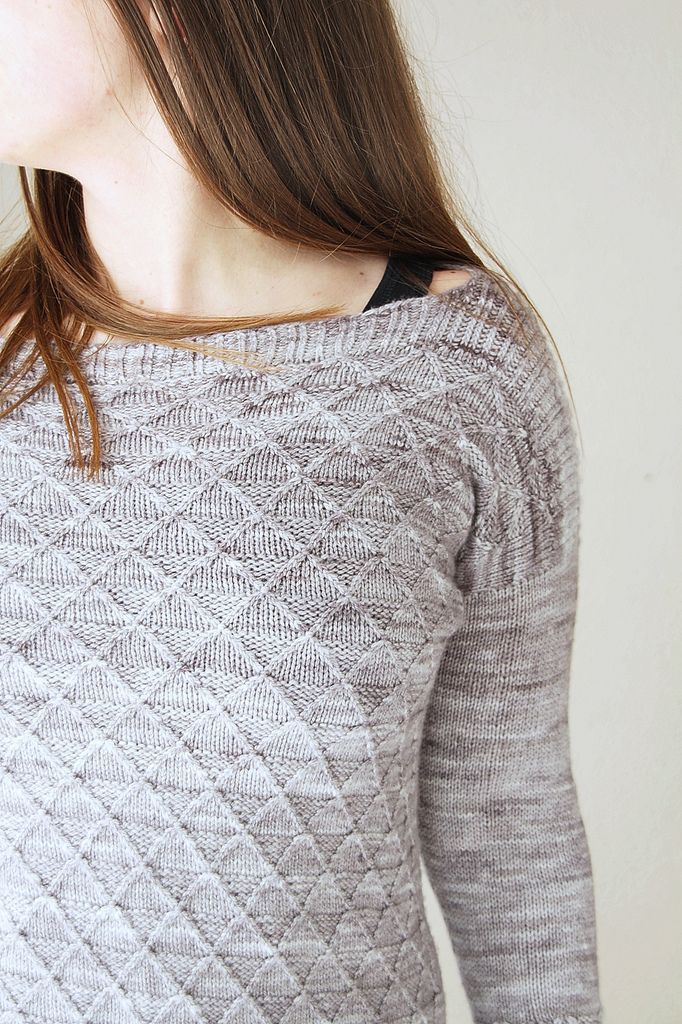 Threshold
by
Melanie Berg
- Melanie's patterns are all beautiful and this one is no exception - especially photographed in this gorgeous pale grey colourway - be still my beating heart!
5... post
without me reiterating my love of striped sweaters and
Seashore
by
Isabel Kraemer
is another one I just love. Knit out of a fingering weight yarn I think this has the potential to be both comfortable and flattering to my body type. I would probably knit it out a combination of grey yarns - because grey goes with everything! - and I may eliminate the button detailing on the back of the neck.
Cosi
sweater by
Judy Brien
is a showstopper. I'm not entirely sure I could get away with something this structural, but the fit on the model is glorious - even if the reverse stockinette stitch detail on the sleeve is a little distracting in my opinion. This is something I can see Cosima from Orphan Black totally rocking - in a regal purple shade, but I have some way to go until I reach such a level of cool!
(Also Cosi is totally short for Cosima, right!? Coincidence, I think not!)
Pescadero
cardigan by
Amy Herzog
. I think this would be perfect over a checked shirt in the autumn - the collar peeking over the top. I love the grey-green shade it's been knit up in - seriously, we need more neutrals like grey - I can't get enough of it!
Now I just need to put some more work into my
Pomme de Pin
cardigan so I can justify casting on another big project... D'you have any good sweater recommendations? (because I clearly need to feed my ravelry queue...)
♥