I've just noticed that I haven't written a FO and Tell post since August - which isn't because I haven't finished anything, but because I haven't finished anything that I consider to be worthy enough to warrant it's own post! Anyway, without further ado...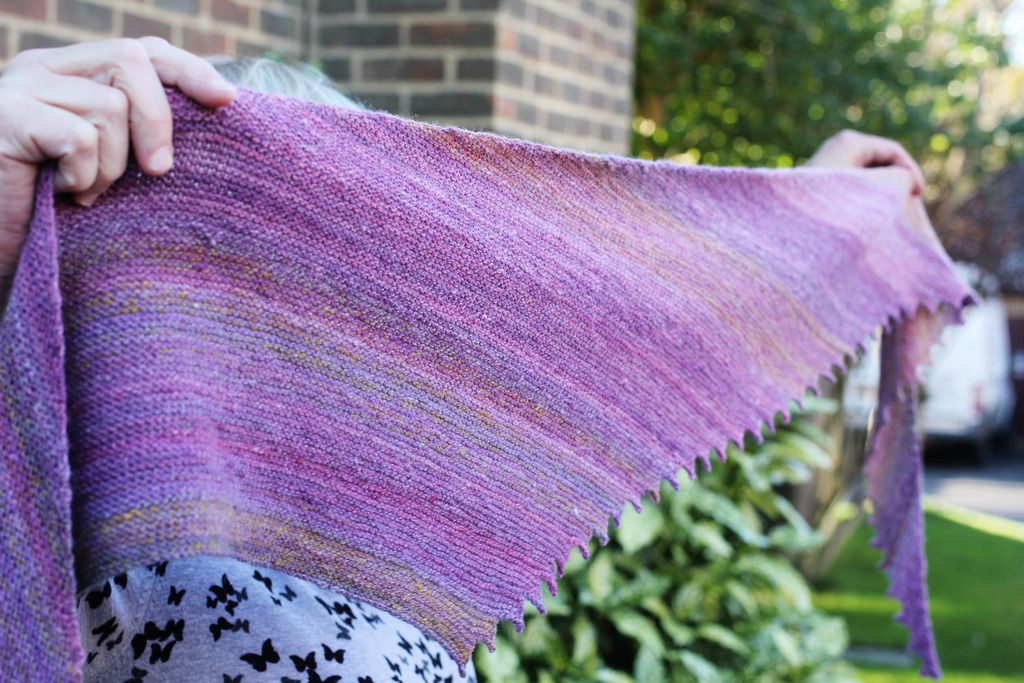 I have finished and blocked my
Hitchhiker Shawl
by
Martina Behm
! This is knit out of my handspun yarn - a 2ply yarn using fibre from
Play Sweet Music
and
Little Owl Crafts
. It's a fingering weight yarn and I love the how the colours stripe throughout.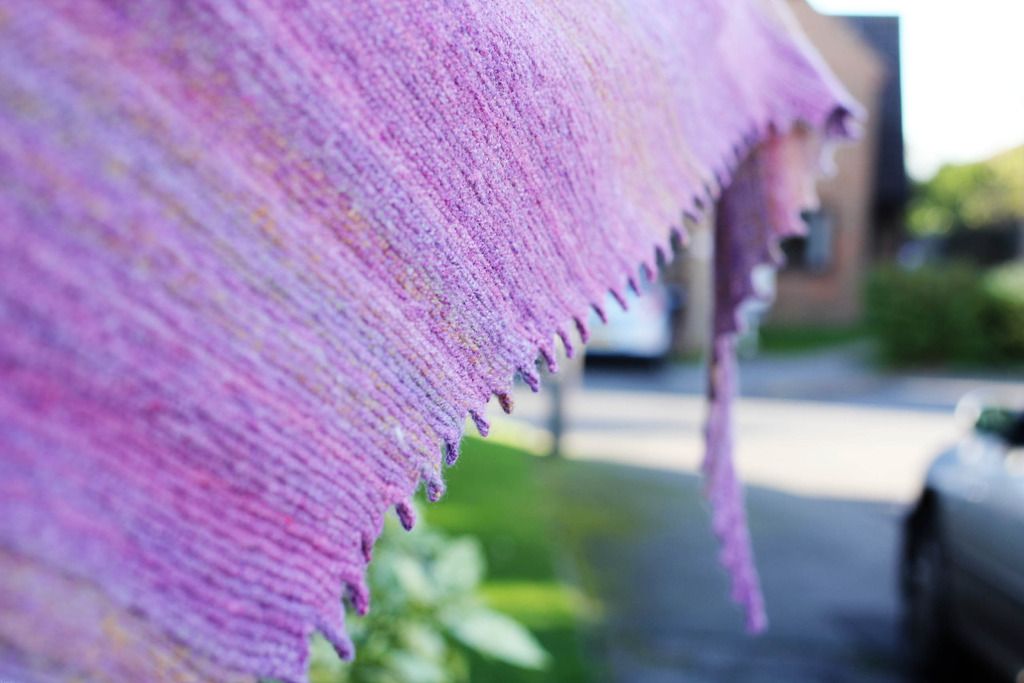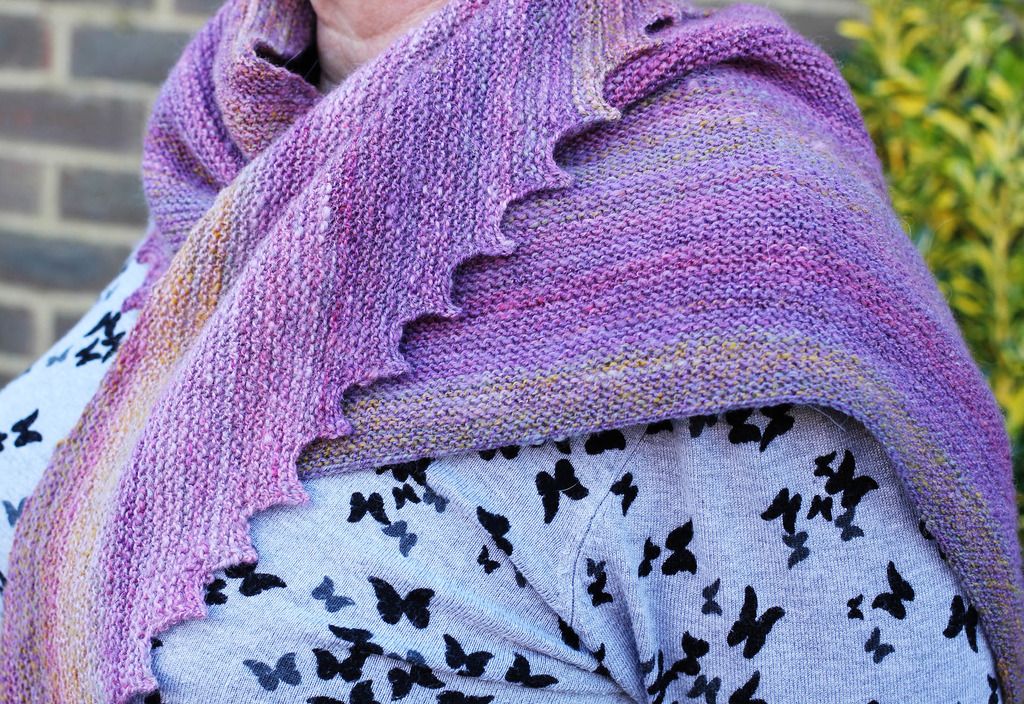 Modelled as usual by my obliging 'DON'T GET MY FACE IN THE PHOTO AMY!' mother, on a very chilly November morning. The shawl has 49 points - which is a few more than in Martina's version of the pattern, but I had a lot of extra yardage. I was originally going to knit until the yarn ran out, but I got slightly sick of garter stitch! Still, it's a good size shawlette - and perfect for keeping the cold air out of the collar of your winter coat!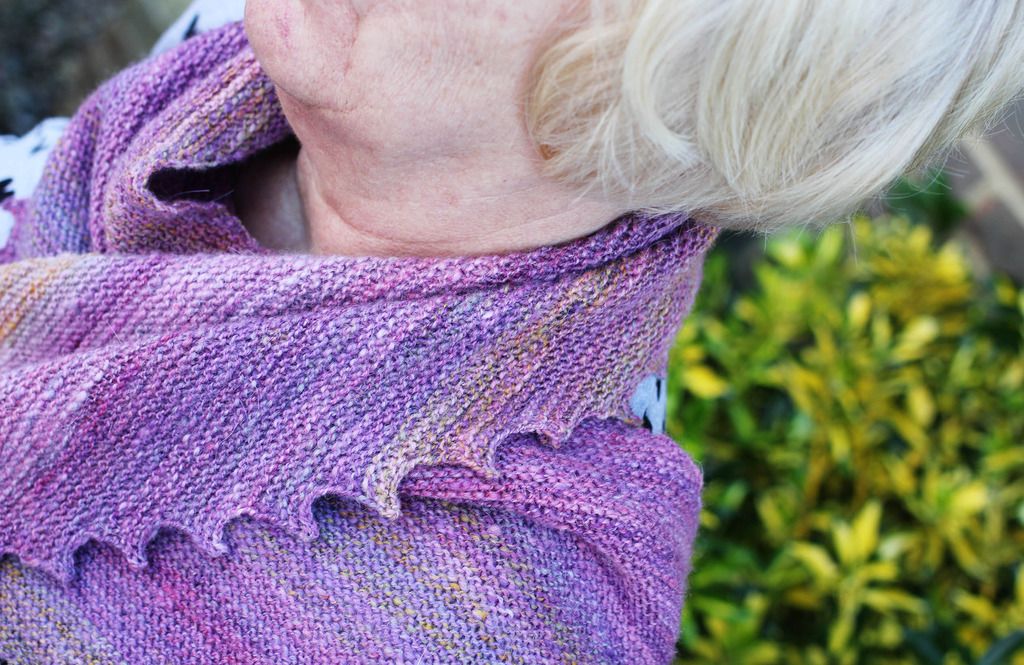 This is the eleventh project knit up out of my handspun yarn - smashing my goal of 10 projects out of handspun yarn in 2015! I'm not sure if I'll be making the same goal next year, as I have others in mind, but I have definitely fallen in love with knitting with handspun, so I'm sure I'll keep it up regardless!
Have you finished anything big recently?
♥