Mixing it up a little this Sunday - instead of
My Week In Pictures
, today I wanted to share five sweaters that I'm itching to cast on.
Isabel
by
Amy Miller
. I love the swingy drape of this cardigan, the long rib pattern on the sleeves and the shawl collar. Knit in a more neutral colour, this is a garment I'd get a lot of wear out of - especially in spring and on cooler summer evenings.
French Toast
by
Alicia Plummer
. I'll admit, the colour and the styling of this sweater is what first drew my attention to it. I love a good mustard yellow and where possible I like to wear all of my sweaters over a shirt with the collar, cuffs and hem peeking out. But I love the fitted waist and the central cable - sometimes simple is best.
Light Trails
by
Suvi Simola
. Another simple, wearable sweater. I love the decreasing size in the sleeve cables and the mixture of stockinette stitch on the body and garter stitch on the sleeves. A looser fit than
French Toast
, this would probably suit my body shape a little better.
Featherweight Cardigan
by
Hannah Fettig
. Unless you've been living under a rock (or you're not really into Ravelry) you've probably stumbled across this cardigan. After all, 7000 knitters can't be wrong! I'd quite like to knit a couple of these - one as written and another slightly longer with full sleeves, maybe adding a ribbed collar. It's such an easily customiseable garment.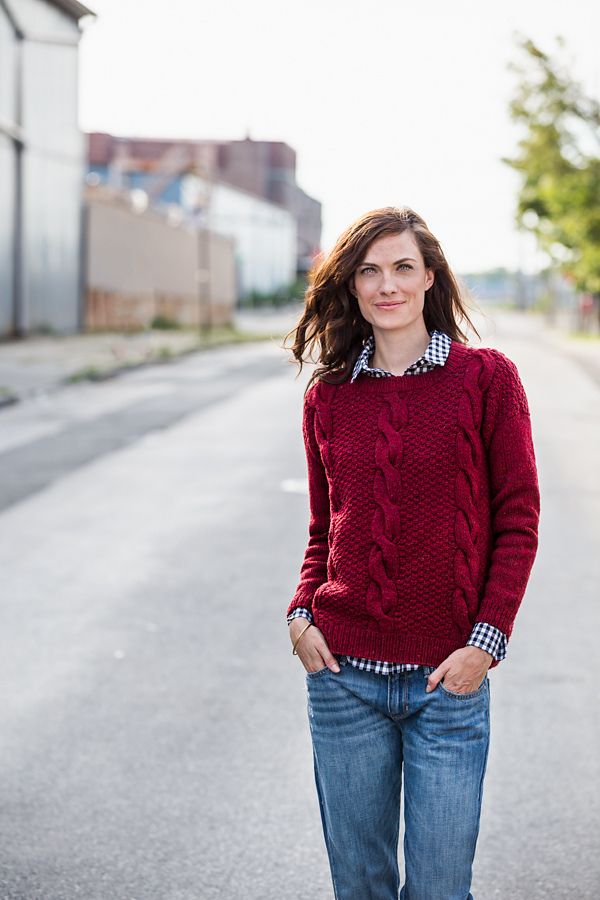 Hawser
by
Jared Flood
. It was pretty hard not to fill this post with Jared Flood or
Brooklyn Tweed
patterns. Maybe I'll do a top five BT patterns post at some point... Anyway. This sweater would be perfect for autumn (or if you're having the weather that we are, here in the UK - you could probably wear it right now!). Again, worn over a shirt it looks casual and fabulous. I love the chunky cables down the front - although I suspect knitting the cable crosses could be awkward!
Now I'm craving sweater knitting. I've spent most of this year working on socks and shawls and I think it could be time for a change...
♥