I love stripes. I know it almost goes without saying that horizontal stripes are unflattering and make you look wider - but I refuse to listen to this propaganda! I love stripes and I think there's the right striped sweater out there for everyone.
Lifesavers
by
Tanis Lavallee
. One of the reasons I'm so fond of stripes is they're such a good way to inject pops of colour into outfits without committing to overall colour and this cardigan is a perfect example of that. I'm not sure I'd feel comfortable wearing a rainbow usually, but the skinny stripes against the grey work wonderfully. I'm not sure I'd bother with the buttons and I think I'd add a couple of extra inches of rib on the cuffs but customisation is the best part of knitting!
Dessine-Moi Un Mouton
by
La Maison Rililie
. The combination of the texture and the stripes is what drew me to this sweater - I love how the broken seed stitch affects the stripes on the body and how this contrasts with the stockinette stripes on the sleeves. Also, a great way of using up treasured leftover yarn? Hmm...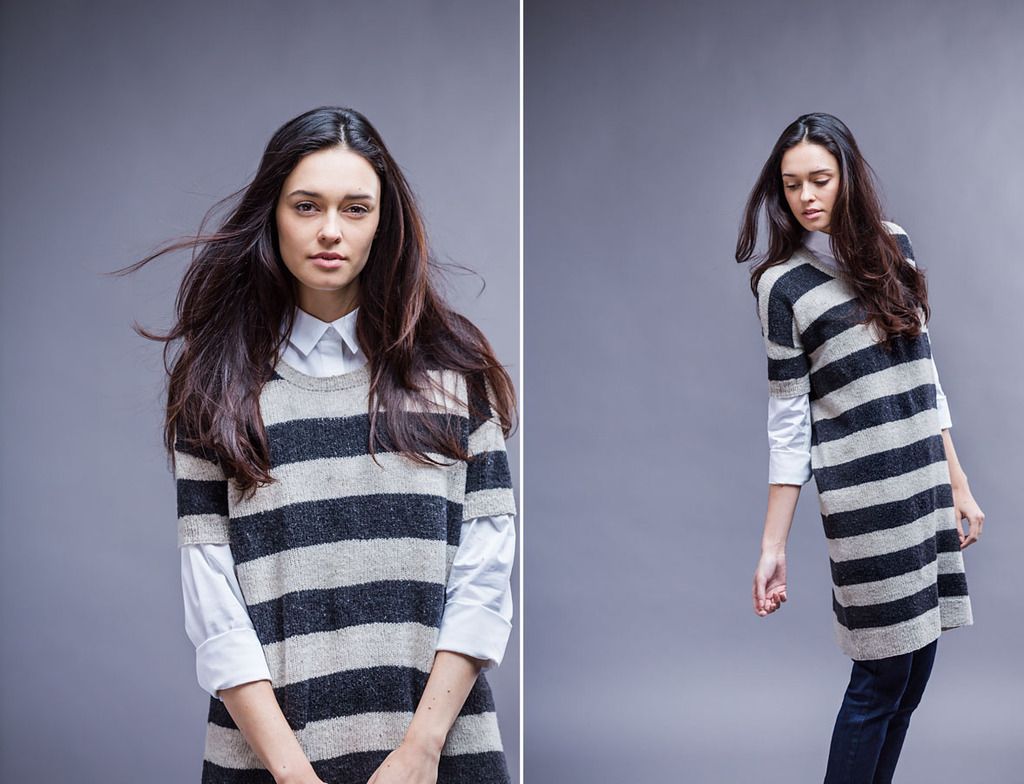 Mimic
by
Joji Locatelli
. I know knit dresses aren't everyone's cup of tea - and this one certainly wouldn't suit me, but I was drawn in by the styling. Worn over a shirt and jeans it's a perfect smart casual outfit. I've just finished knitting a Joji pattern and it was a delight to work on, I think if I were to knit this one, I'd probably shorten it to hip length so the hem of the shirt would peek out.
Tide Pools
by
Andrea Sanchez
. I'm always on the lookout for well designed kids knits and I love the simplicity of this sweater and the button detailing on the shoulder is the icing on the cake. Now I just need to find someone to knit it for...
Hofsós Pullover
by
Stephen West
. Late June probably isn't the time for cozy winter sweaters, but I guess if you started now, it could be finished in time for the colder weather (or if you're in the Southern hemisphere, this could be exactly what you need right now)! For me, I think knitted out of a variety of charcoal greys, this could be great for winter beach walks.
♥