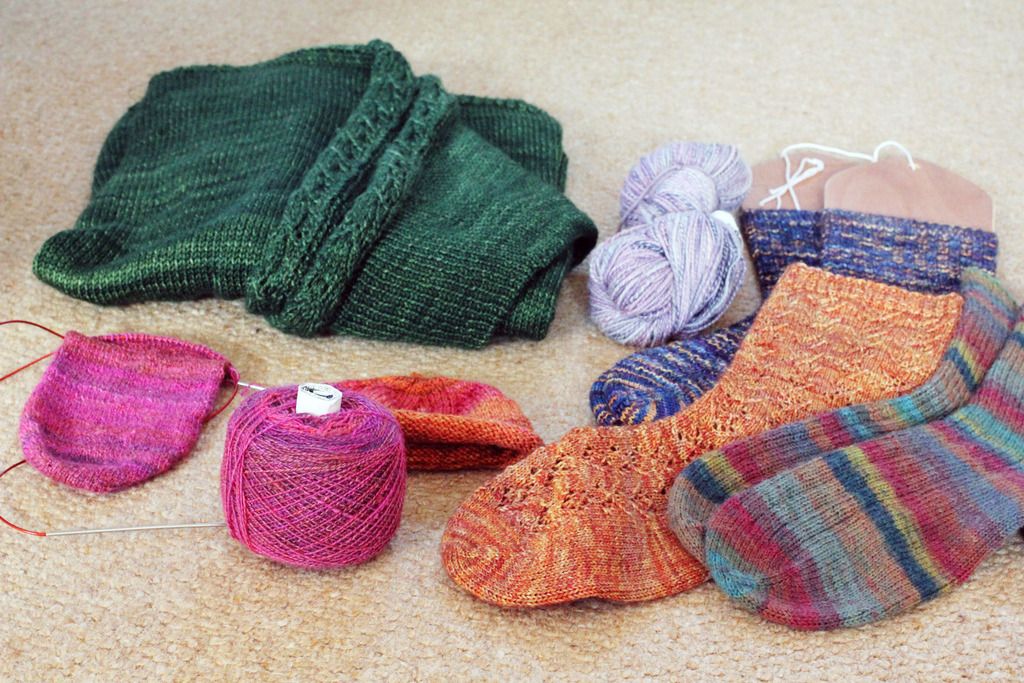 It's been a couple of weeks since I shared my
Stash Dash
progress - and I've finished a few things since then. But first of all, I want to talk about how my wonky scales nearly sabotaged my metre count.
Last summer, when I finally decided that my cute little vintage scales weren't going to cut it anymore, and I needed a digital kitchen scale for yarn weighing. I bought the most expensive scales that
Clas Ohlson
had to offer - and they never really worked very well. After being surprised at how little yarn my socks were using in comparison to other people's projects, I weighed them on my mum's kitchen scale and the results were completely different! So I've recalculated my yardage for my finished objects. Luckily, it worked in my favour and I used more than I'd previously thought!
Old Romance cardigan
- 1360m
Tic-Tac-Toe-Up Socks
- 355.5m
Mixed Lilacs hand-dyed merino 2ply - 237m
Rainbow Trekking socks
- 284.75m
Jaffa Cake socks
- 310.5m
Easy Peasy Newborn hat - 71m
Lime Green Jelly BFL Cashmere Nylon 3ply - 370m (This is currently in use as a work in progress sock).
Current total: 2988.75m
I have a couple of first socks finished - but I'm not counting the metres on those until their mates are finished (even though you can count single socks as finished objects according to the Stash Dash rules), and I've spun half a braid of fibre, so I should hit 3km soon. Not bad for less than a month's work!
♥