Until yesterday I had precisely one project to talk about this week - it turns out that deadlines make me a very boring monogamous knitter! Haha. But before I get to that...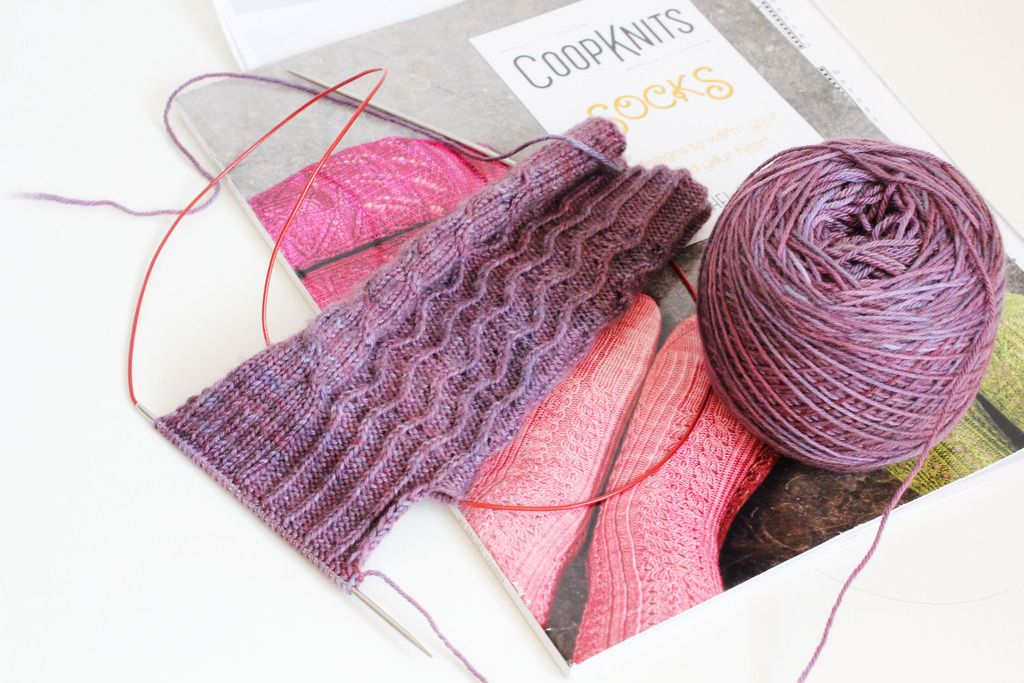 I finished the cuff and am knitting the heel flap on the first
Budleigh
sock - which is a pattern from the first volume of
Coop Knits Socks
by
Rachel Coopey
. I'm using
Skein
's 'Top Draw Sock' in the 'Blackcurrant' colourway. This is my first time using Top Draw and I'm not sure what I think of it yet - I love the colour, and it feels really soft, but it's starting to pill even as I'm knitting with it, so I don't know how it'll hold up to wear. It's a blend of 85% Superwash Merino and 15% Nylon which is a little less nylon than I normally go for in a sock yarn, but we shall see! Pattern-wise, I'm really enjoying knitting Budleigh - it's been a little while since I've knit anything cabled and I'd forgotten just how much I love cables! It requires more concentration than I can give it whilst watching Netflix, so is strictly audiobook-only knitting! Luckily I have a stack of crime novels to listen to...
I also put a couple of rounds on my latest
Easy Peasy Newborn Hat
by
Keri McKeirnan
out of leftover
Austermann Step
in the 'Ennis' colourway. Normally I wouldn't include such a nominal amount of knitting in my weekly round up, but I was scraping the barrel this week! Haha.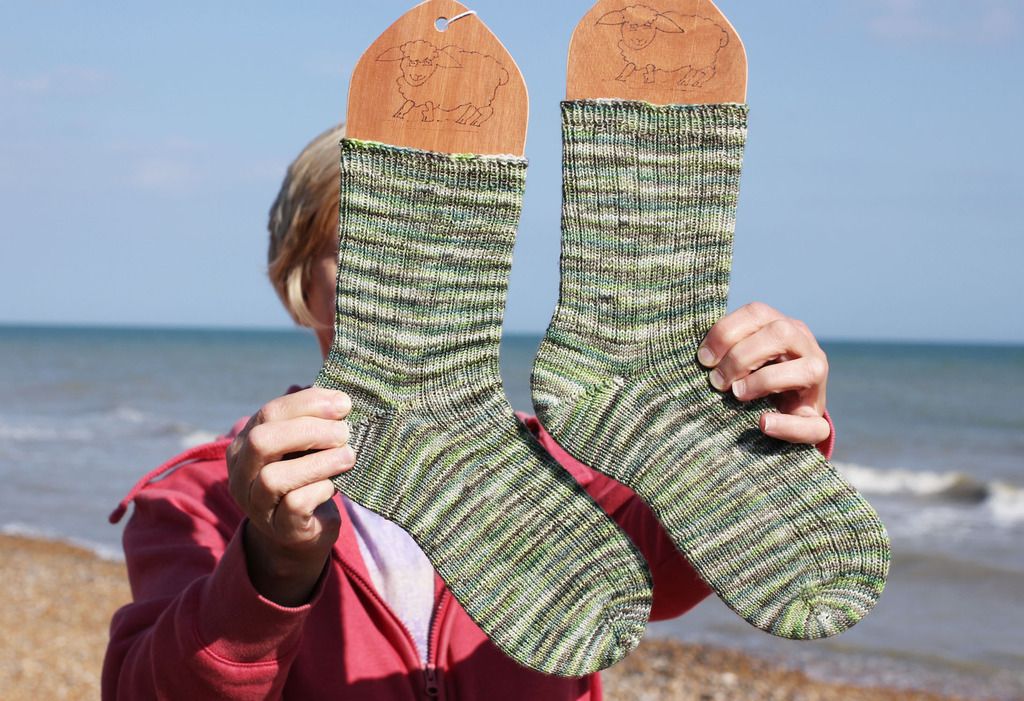 Finally, the project that's seen the most work this week - my 3x1 toe up ribbed socks with a short row, knit out of
Manos Del Uruguay Alegria
in colourway 'A8106'. These are a birthday present for a very good friend of mine - I think the colours will be perfect for her, so fingers crossed she likes them!
(sidenote: we stopped at the beach to photograph my Old Romance cardi after I finished work today, and it was so sunny and lovely, I thought I may as well snap my socks there too!)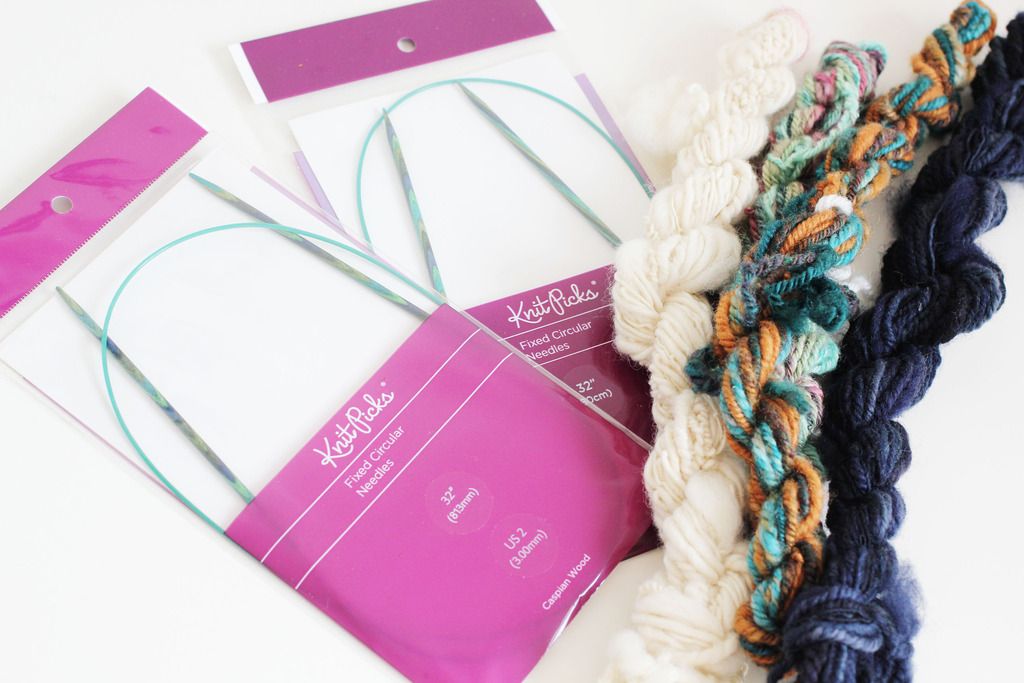 I also received a lovely parcel from my dear friend Nina this week - containing some pretty handspun mini skeins - and she kindly forwarded me a Knit Picks order - getting hold of Knit Picks things in the UK is hardwork, as they refuse to ship internationally! I didn't need any yarn, but I ordered a couple of sets of their
Caspian
fixed circular needles - because I was lured in by the pretty colours, and a set of the nickel plated interchangeables on behalf of my mum - who wasn't keen on splurging on a set of
ChiaoGoos
which are my needles of choice, so I'm interested to see what she thinks of them, but I think they'll suit her just fine.
Okay, seeing as I'm pretty much up to date on my obligation knitting, I think I'm going to spend the rest of the evening working on my Budleigh socks totally guilt free!
♥