In comparison to the last couple of weeks, this week has been a little thin on the ground with regards to fibre related content! I've been sewing grosgrain ribbon into my Old Romance cardigan - which has taken more hours than I'd have liked and still isn't finished! But it'll be worth it.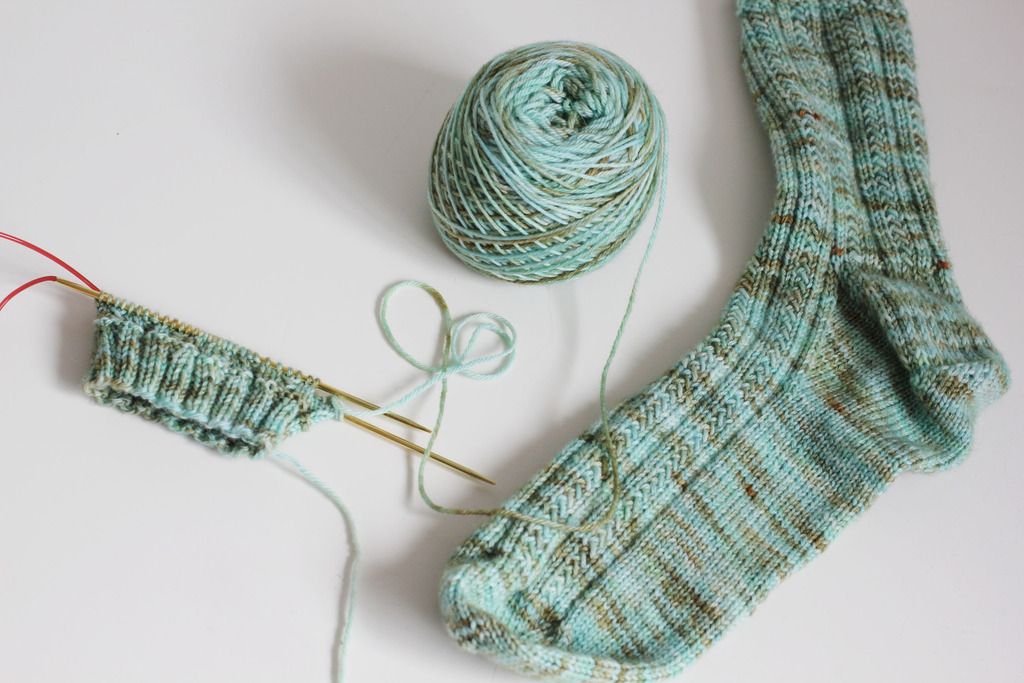 I've finished the first of my
Simple Skyp Socks
by
Adrienne Ku
, knit out of
Hedgehog Fibres
Sock in the 'Seaglass' colourway. This yarn is so soft - I never want to knit with anything else! I've knit the ribbing and the first pattern repeat on the second sock, but I had to put it to one side when I remembered that I needed to knit something a birthday gift...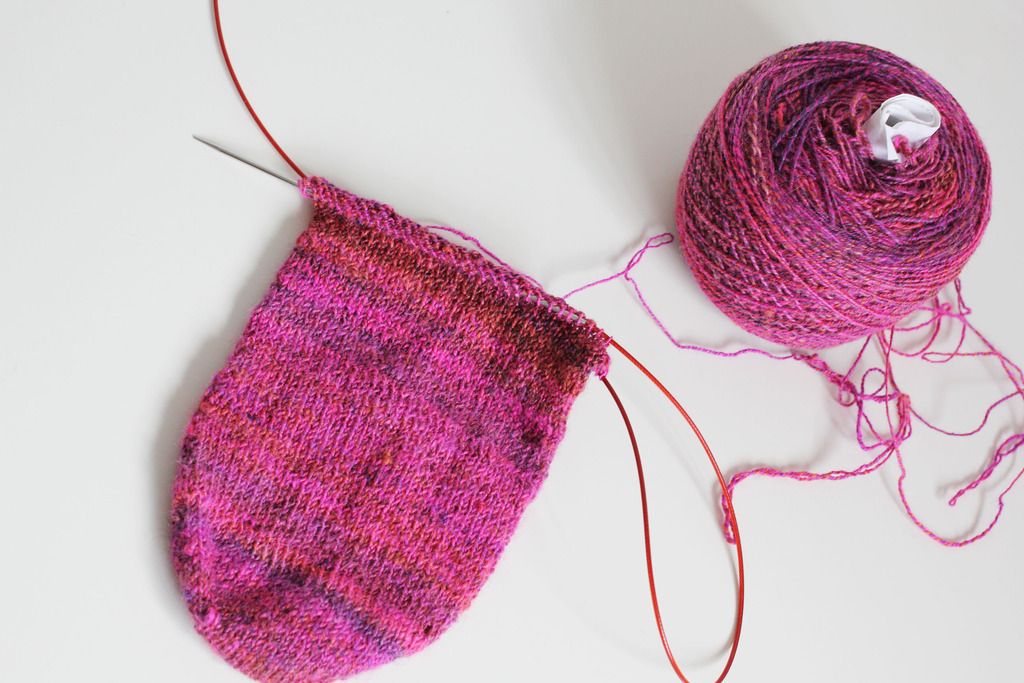 I've made a little progress on my handspun sock out of yarn from fibre by
Lime Green Jelly
. I ended up ripping back the toe I knit last week and dropping from 72sts to my usual 64sts as it was shaping up to be too big! The yarn is a little overplied so it's knitting up to be rather textured… I'm knitting a plain vanilla sock on 2mm (US 0) needles - the yarn would probably have done better on 1.75mm but I don't have any needles smaller than 2mm…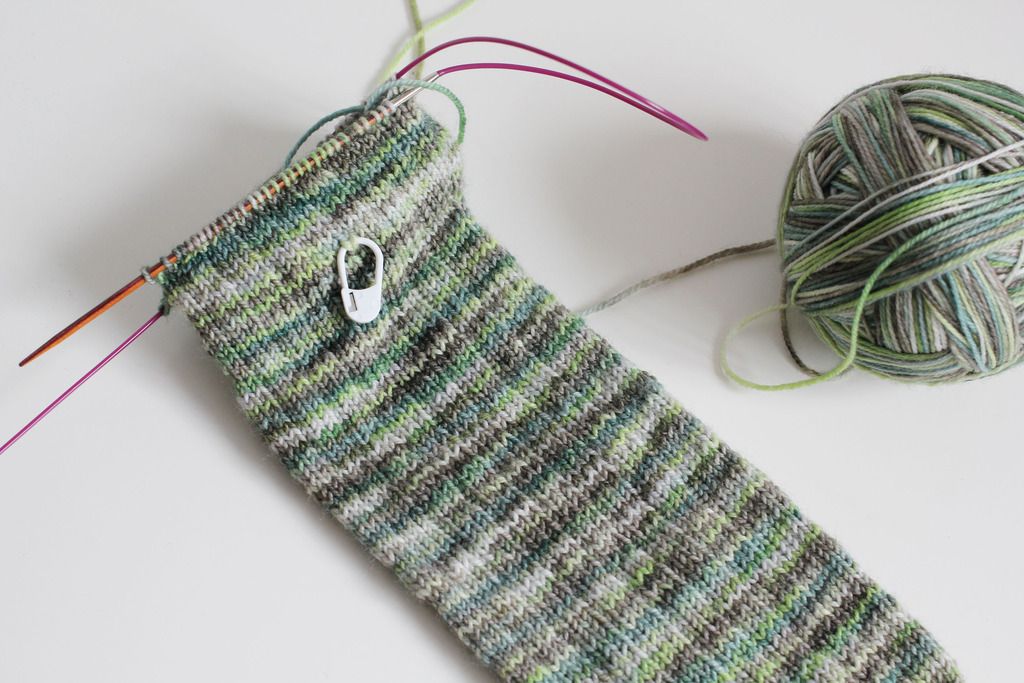 The third and final thing I worked on this week is another sock. I cast on a toe up 3x1 ribbed sock out of
Manos Del Uruguay Alegria
in colourway 'A8106'. These will be a birthday gift for a dear friend - so they're getting most of my attention at the moment - I need to get them finished by next weekend! Although 3x1 ribbed socks are not the most exciting to knit - I find they're perfect gifts as the rib pulls them in, so you get a good fit on a variety of foot sizes.
I've done a bit of spinning this week - around 65g of merino from
Taylor Made Yarns
in the 'Autumn Sunset' colourway. I love all the colours - they're so much fun to spin and the roving was beautifully prepared so it's spinning like a dream.
And that's all I have this week! Hopefully by next week I'll have at least one pair of finished socks as I don't really want to have to give an IOU birthday gift… Anyway. I'm off to watch at least one episode of Orange Is The New Black season 3, before I have to go to work tomorrow! I hope you have a lovely weekend, whatever you have planned.
♥