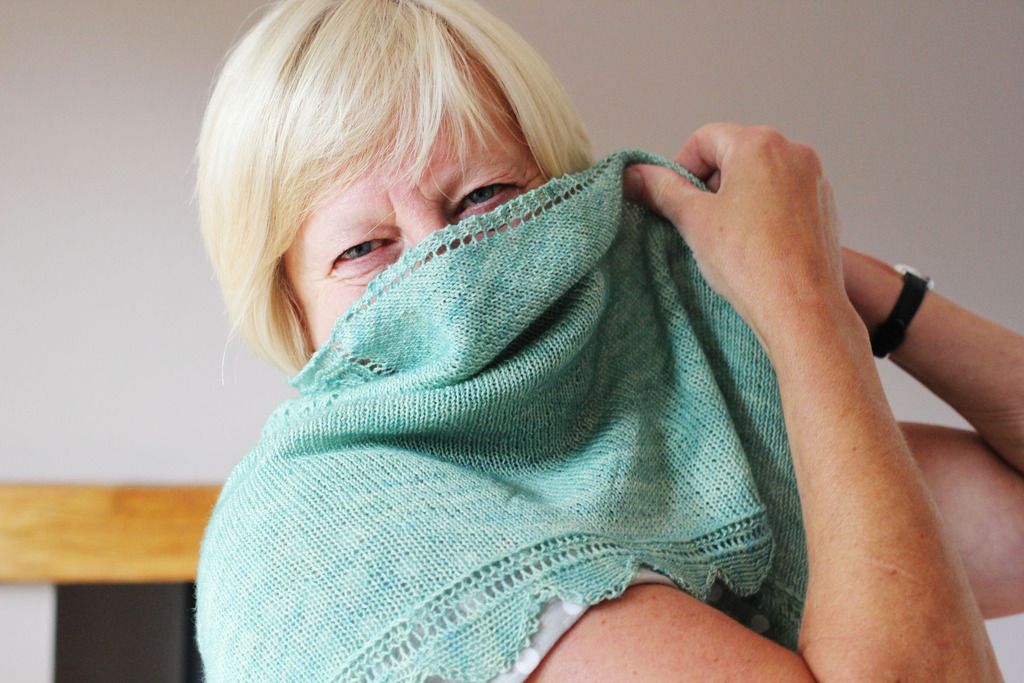 What feels like forever ago, but was actually only April - I test knit the Olivia Shawl for my good friend
Nina
. Although I got it finished by the deadline, I have only just managed to block it to my satisfaction (this is due to my inability to block, rather than the pattern!).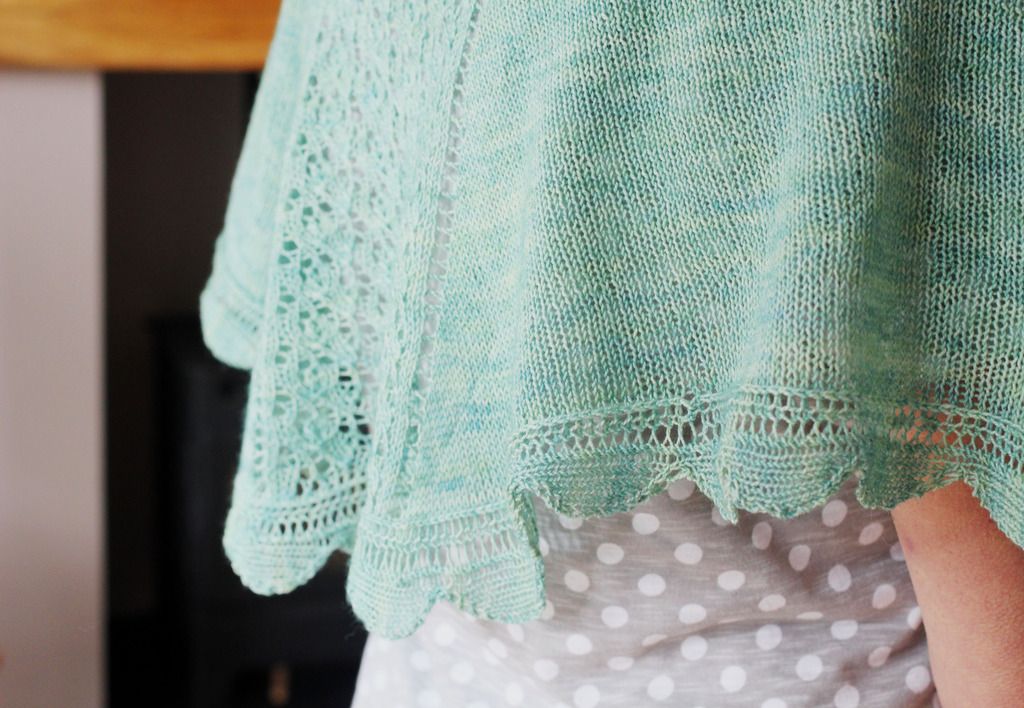 The shawl is predominantly stockinette, with a central lace panel and an applied scalloped edging. I knit it out of a skein of lace weight merino yarn that I hand dyed last year. I'm really pleased with how it turned out - although I don't fancy blocking another scalloped edging anytime soon!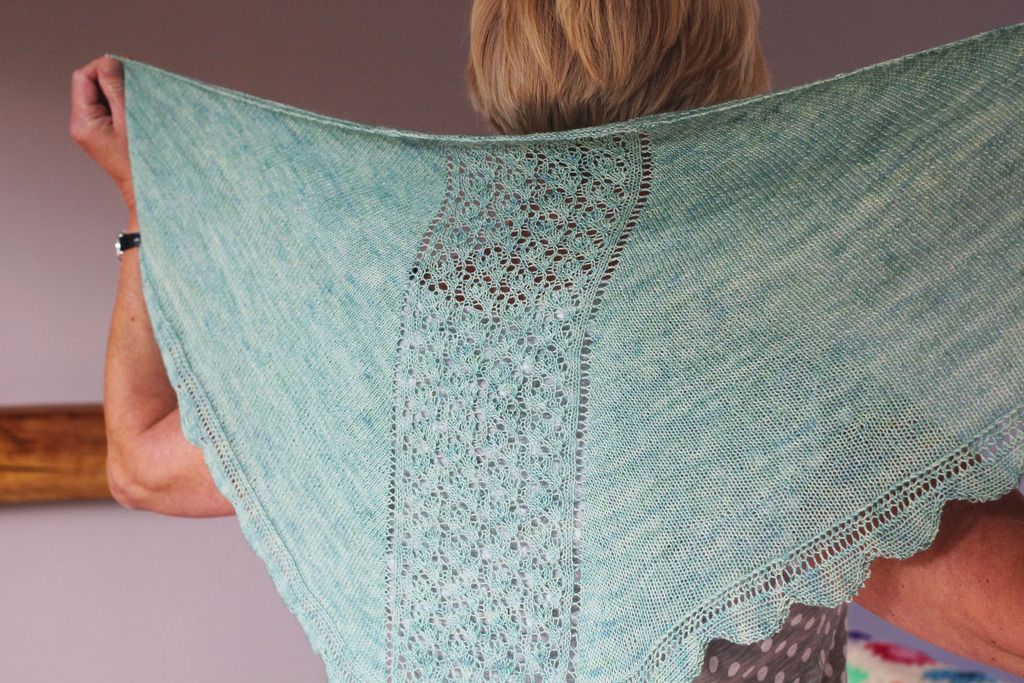 I think this is the first item I've knit using a lace weight yarn and I love the look of the stockinette section - I think it might be time I knit a Featherweight - or other lace weight cardigan!
Modelled here by my ever obliging mother - thanks Mum - this is going to be a very belated birthday gift for a good friend of ours.
The pattern is
Olivia
by
Nina La Fountaine
and it's available on Ravelry right now!
--
I'm sorry it's being quiet this week, I've been away on a mini camping trip! But alas, now I'm home and real life continues ;) I'll be back tomorrow to share what I've been knitting this week!
♥