It's been all about socks for me this week - it's been too hot to spin (my hands felt the fibre when they get too sweaty! haha) so I've been concentrating on knitting smaller projects…
Firstly, I finished up my
Simple Skyp Socks
by
Adrienne Ku
out of
Hedgehog Fibres
in the 'Seaglass' colourway. I love these - they're so soft, the pattern held my interest and yet was easy enough to be carry along knitting and the colour is perfect. They're a little shorter than I usually knit my socks - but that's because my cast on was a little bit too tight to go any higher up on my calves (chubby legs for the win!) and I'd rather have short socks than socks that cut off my circulation. I think I'll try a tubular cast on for my next pair of top down socks.
Next up are the
Budleigh
socks by
Rachel Coopey
from her book
Coop Knits Socks
. The first sock is finished and I'm working on the ribbing for the second sock. I'm using Skein 'Top Draw' in the 'Blackcurrant' colourway. These are the most cabled socks I think I've ever knitted and it's the perfect antidote to all the vanilla socks I've been working on lately!
I also finished the first of my handspun socks out of a BFL/Nylon/Cashmere blend from
Lime Green Jelly
- who incidentally has some very pretty fibre in her etsy shop at the moment. Knitted toe up on 2mm (US 0) needles, with a short row heel - I'm so pleased with how the first one has turned out. I was initially concerned that I'd overplied the yarn - which I had - and I thought it'd be a little too ropey, but I think they'll be fine. I love the subtle striping of the colours - there will definitely be more handspun socks in my future!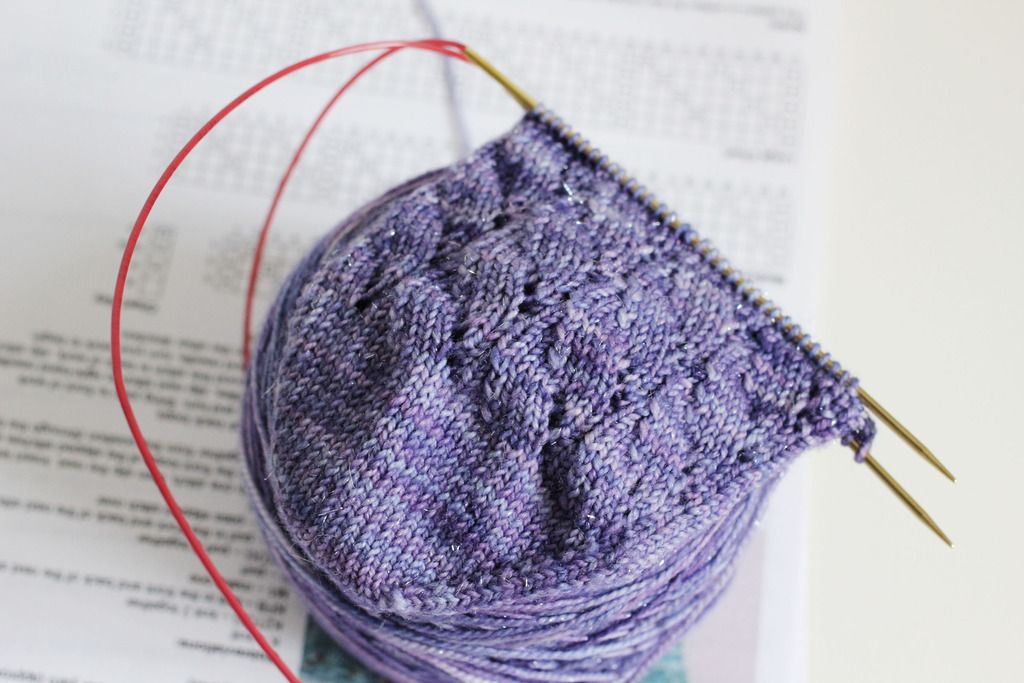 Finally on the sock front, I cast on for a pair of
Seaweed Socks
which are a free pattern by
Wendy D. Johnson
- you can find it and a whole host of her other free patterns
right here
.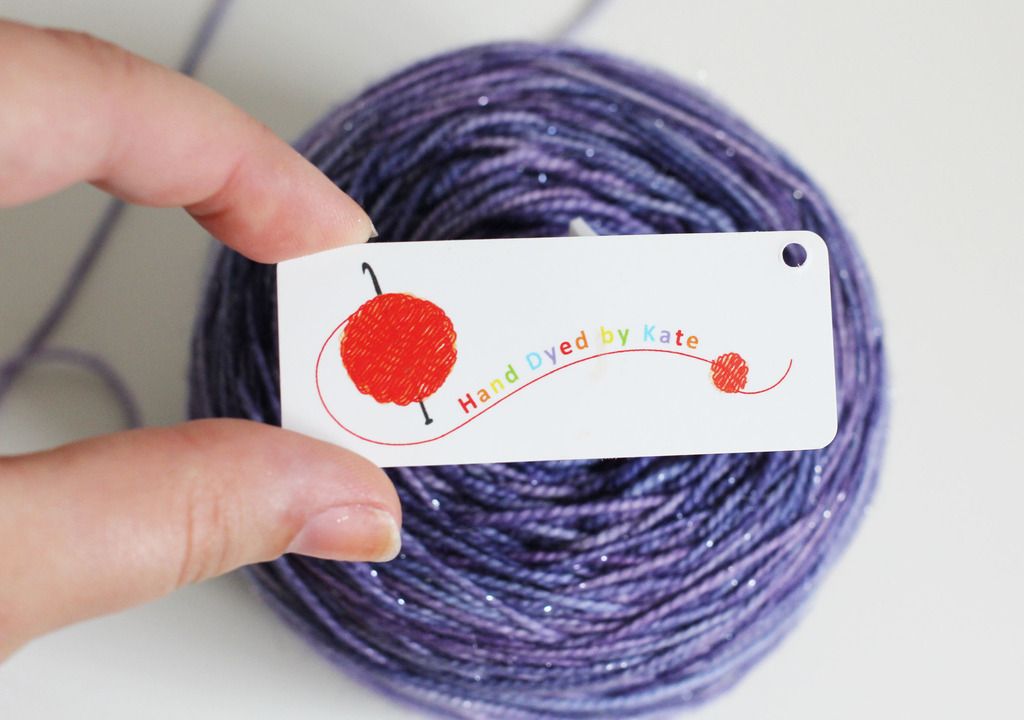 These are being knit out of a 75% merino, 20% nylon, 5% stellina blend from
Hand Dyed By Kate
in the colourway 'Midnight Sparkle'. I'm not sure if she dyes repeatable colourways, but she does have a small selection of pretty yarns in her shop at the moment - I love stumbling across new UK based indie dyers - it's much more cost effective than constantly shipping in yarn from the States!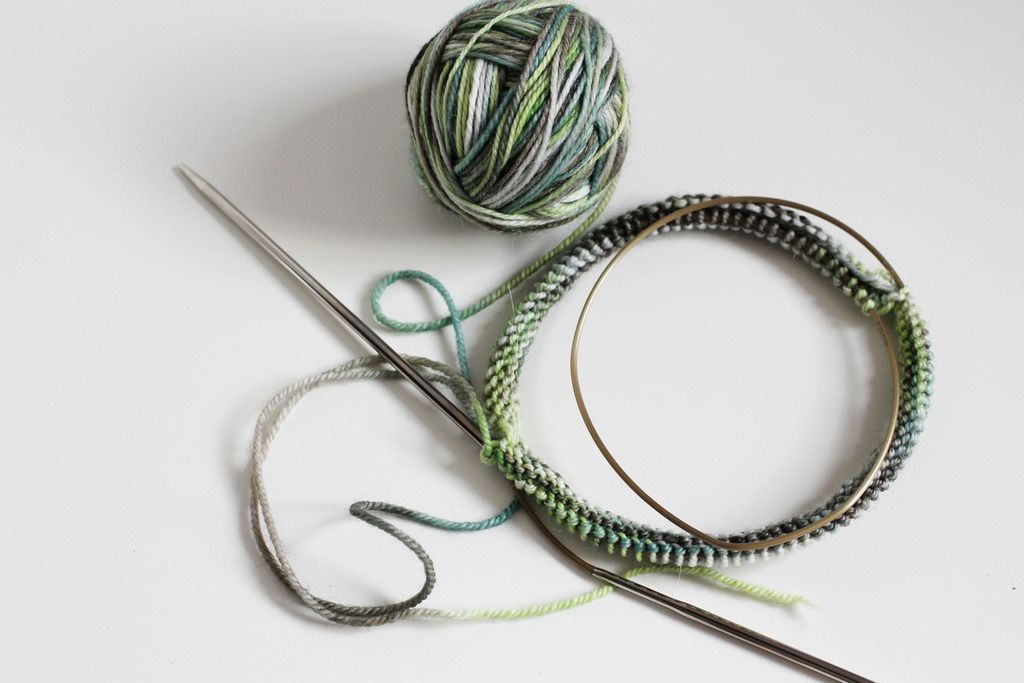 I also cast on and knit a very small amount on another
Easy Peasy Newborn Hat
by
Keri McKeirnan
out of leftovers from the socks I made my friend Katy for her birthday -
Manos Del Uruguay Alegria
in colourway 'A8106'.
It's been a long week over here and I'm more than ready for the weekend (and hopefully some cooler weather!).
♥