I love spinning. This might sound obvious, but it's something I tend to forget if I don't do it very often - which is why tour de fleece is so good - it's encouraging me to get on the wheel every day.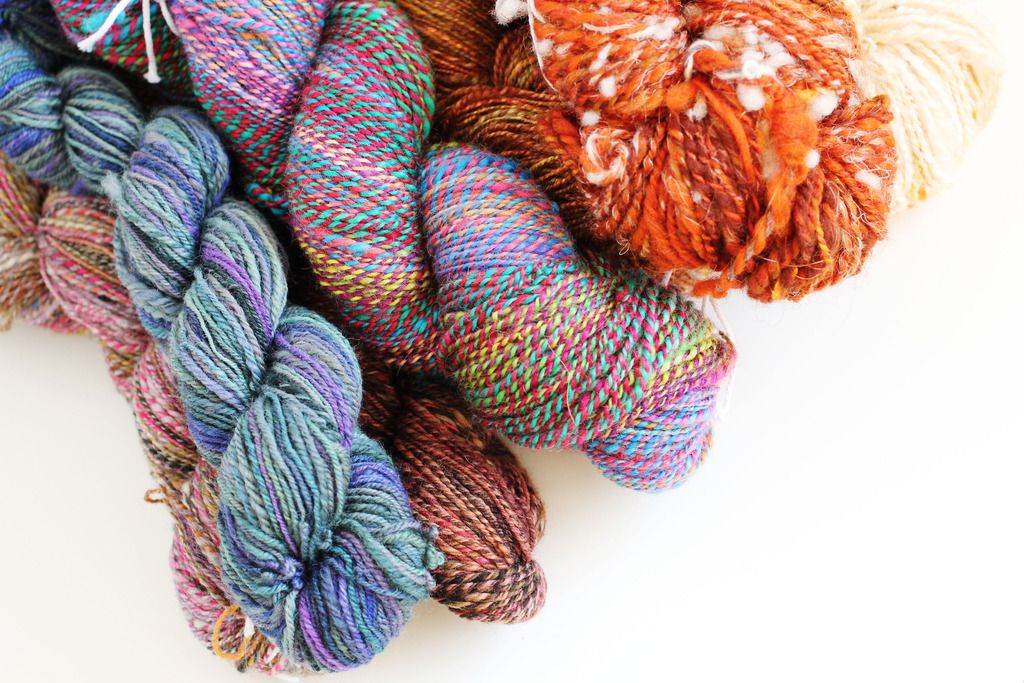 I've started to amass a collection of handspun skeins - all waiting for the 'right' project. Jasmin of
The Knitmore Girls podcast
says you should knit with your handspun right away as it doesn't age well - which is something I wholeheartedly agree with. I have a few skeins lying around from last year's Tour De Fleece and while I was pleased with them at the time, looking at them now leaves a lot to be desired. So it makes sense to knit with yarn when you feel proud of it, rather than slightly embarrassed by it!
The problem I'm having is finding patterns that suit the yarns I like to spin. My ideal knitting projects are cabled or textured - any of the Brooklyn Tweed designs - that suit solid or semi-solid yarns. However, I find spinning fibre of one colour to be rather tedious - which is probably why I've yet to spin yarn for a sweater. I like to work with fibres in a whole range of colours - the more the merrier, as it livens up the process.
The result is I'm always on the look out for simple projects of varying yardage that will showcase the yarn, rather than try and compete with it. I thought I'd share three of the patterns I've knit using my handspun so far...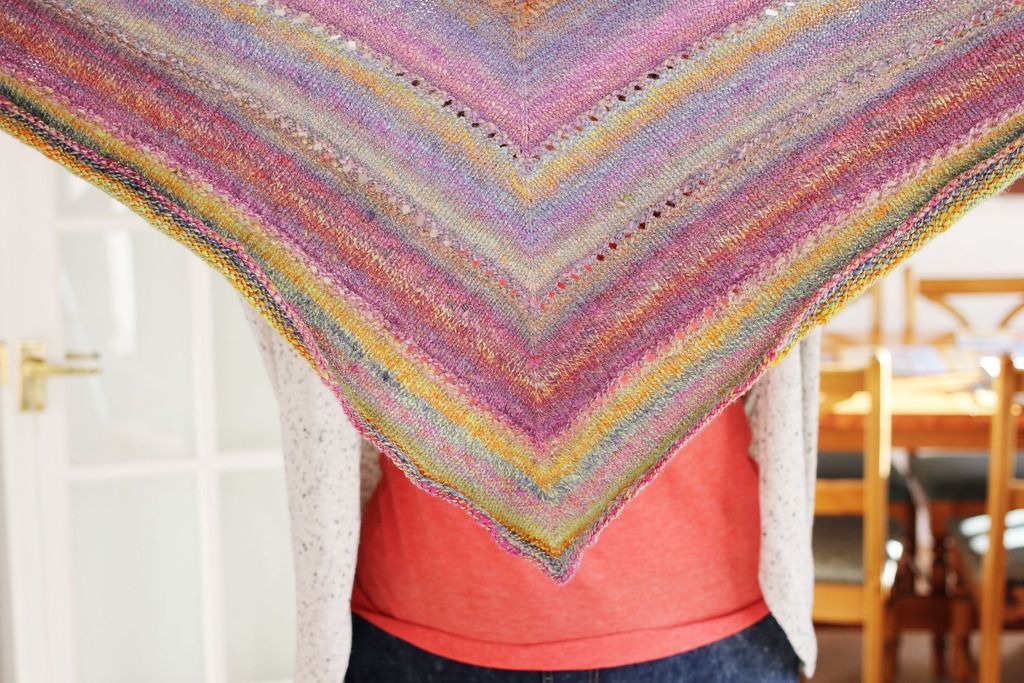 The Age of Brass and Steam Kerchief
by
Orange Flower Yarn
was my first 'big' project using my handspun - a 2ply from 200g of fibre by Little Owl Crafts. I modified it slightly so I could use up as much of the yarn as I could, and I was really pleased with the striping effect all the colours had. It's not something I wear too often, as there are a
lot
of colours, but it was fun to knit all the same.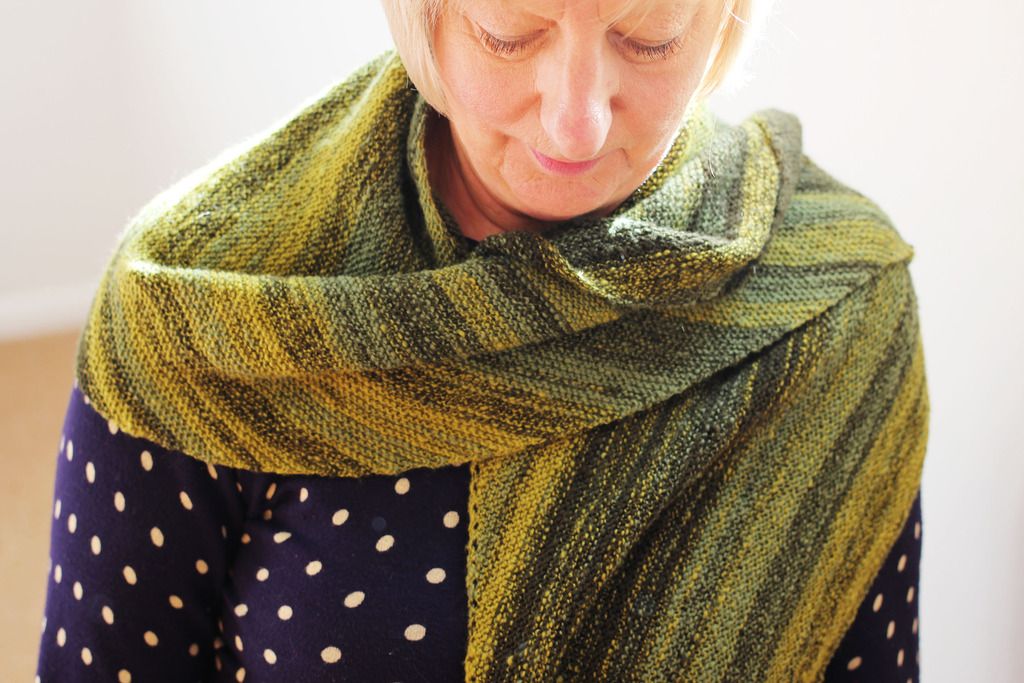 The
Linus Shawl
by
Annett Cordes
is the biggest handspun project I've undertaken to date. I had a 1000yds of a 2ply from fibre by
Just A Daydream
in the 'Olive Bowl' colourway and I wanted something I could use all of the yardage for. The yarn was fractally spun - which creates the blending stripes you can see above and I knew I wanted something that was predominantly garter stitch so I could show off the colour changes. With this pattern you can knit until you run out of yarn, which was perfect - it's a very easy knit and is a really wearable shawl. I will probably knit another before too long.
Ever since I started spinning one of my main goals was to spin a three ply sock yarn. I've now just about mastered getting my singles fine enough so the end result is a fingering weight, but before that I used
Wendy D. Johnson
's
Sport Weight Toe-Up Socks with a Gusset
pattern, to make my very first pair of handspun socks. In hindsight they're a little too big, but they'll be cozy when winter rolls around again.
If I'm ever going to reach my goal of knitting 10 things out of my handspun in 2015, I really need to start choosing some smaller projects! Although I did start and a finish a handspun hat yesterday, which I'll photograph for Fibre Friday this week…
What are some of your favourite patterns for handspun yarn? I'm going to share a few favourites from my ravelry queue before the Tour De Fleece is over (optimistically, this week sometime, but I have a lot of less interesting things I need to get done!).
♥